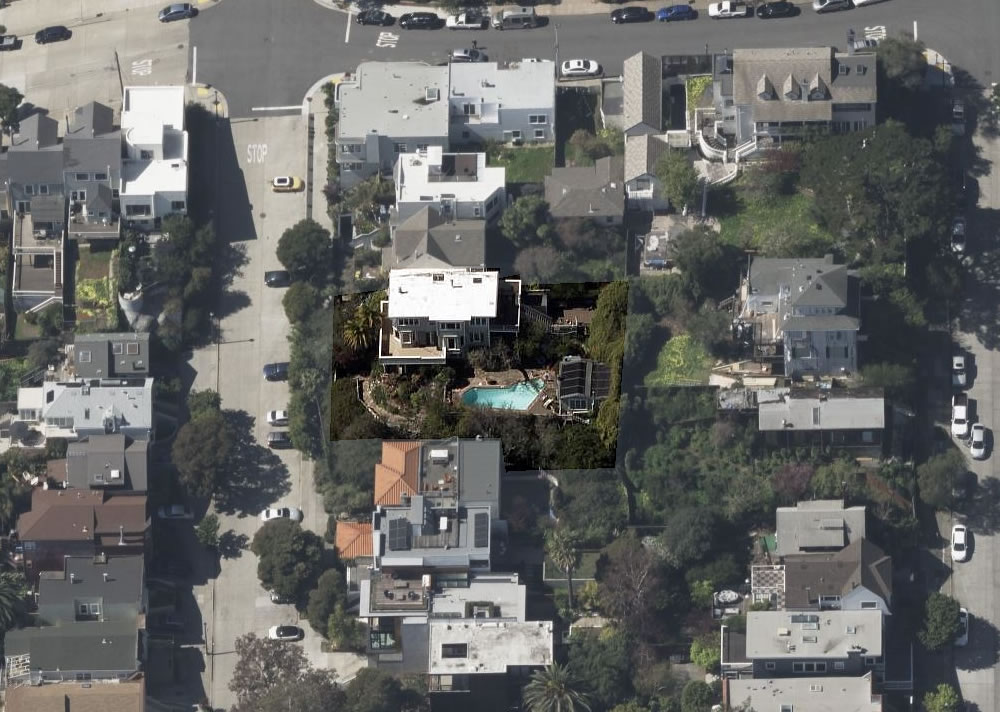 Purchased for $6.853 million in May of 2019, plans to raze the remodeled 2,317-square-foot Dolores Heights home at 376 Hill Street, along with its pool and 499-square-foot pool house, a detached one-bedroom unit which sits on the back of the home's rare 7,300-square-foot lot, are in the works.
And if approved next week, a modern 7,909-square-foot, "two-unit" structure could rise on the site, with a 5,420-square-foot, four-bedroom main unit; an attached 1,088-square-foot, one-bedroom second dwelling unit; a new two-car garage with storage rooms; and a level, landscaped rear yard with a dining area, as designed by Marmol Radziner and newly rendered below.
We'll note that Planning has received written support for the project, which has been found to be "in-keeping with the existing development pattern and neighborhood character along Hill Street," from five Hill Street neighbors and none of the neighbors are currently on the record as being opposed. And although the development would result in the demolition of two existing residential units, for which a Conditional Use Authorization needs to be secured, "the project would create two new larger units with one additional bedroom on the site, thereby maintaining the maximum allowed density at the Project site while creating additional family-sized housing," which should pave the way for the development to be approved as proposed.