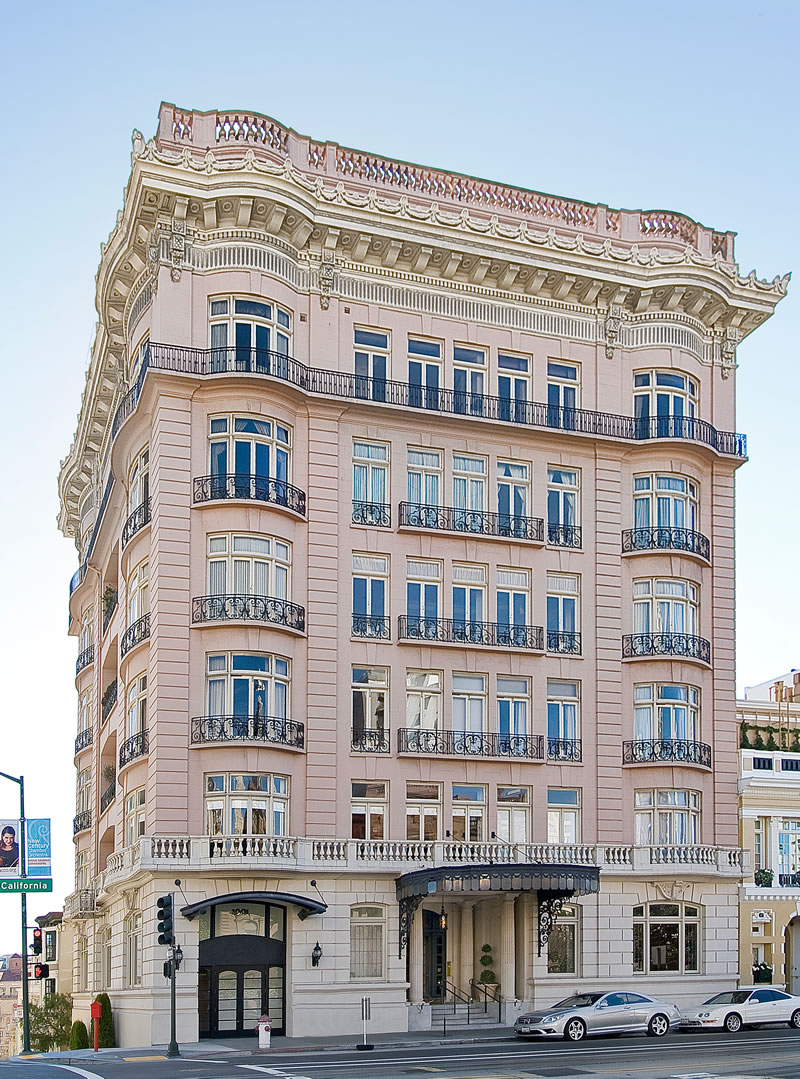 As we outlined in the fourth quarter of last year, the 3,680-square-foot "Townhouse No.1" at 1001 California Street atop Nob Hill, which is one of the two multi-level condos which replaced the perennially plagued restaurant space at the base of the iconic Beaux-Arts building, was purchased as new for $4,335,000 in April of 2015.
The four-bedroom unit, which doesn't require an elevator ride to reach, is outfitted with a great room overlooking Nob Hill, a requisite "chef's kitchen" and designer finishes throughout (along with direct access to the garage and additional storage space).
And having returned to the market priced at $5.8 million in May of 2018, relisted for $5.288 million in February of 2019, reduced to $4.995 million in October of 2019, reduced to $4.695 million in January of last year, further reduced to $4.445 million last May and then dropped to $3.995 million this past November, the resale of 1001 California Street #TH1 has just closed escrow with a contract price of $3.6 million, representing a net 17.0 percent drop in value since the second quarter of 2015 on an apples-to-apples basis.
At the same time, the Bay Area index for condo values is up 18.0 percent since the second quarter of 2015 and the "median sale price" is up as well.