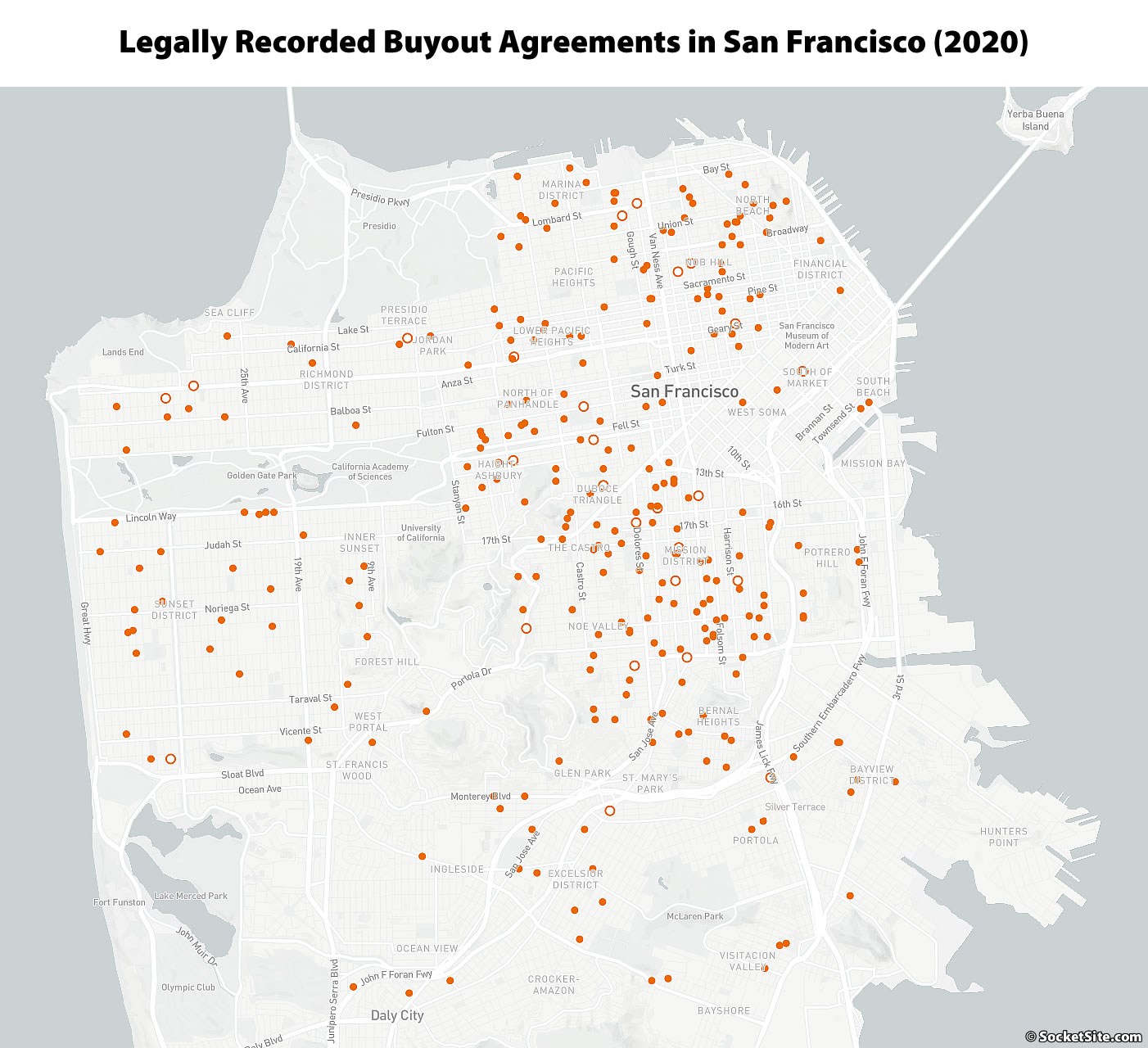 With a moratorium on evictions having been in place for most of last year, landlords in San Francisco inked a total of 333 legally recorded tenant buyout agreements, which was down from 365 inked agreements in 2019 and included a few deals which had been in the works since early 2016.
According to our queries, the average buyout agreement totaled $44,713 in 2020 or $29,216 per tenant, which was down 6.9 percent from an average of $48,006 ($31,491 per tenant) in 2019.
For the third year in a row, the Mission was the San Francisco neighborhood with the most inked buyout agreements (59), followed by Haight-Ashbury (28), Eureka Valley (24), the Tenderloin (22), and SoMa (19).
And while down from a record-setting deal that paid out $325,000 to a single tenant in North Beach in 2019, the highest reported buyout last year still totaled $248,975, an amount which was paid to the tenant of a little single-family home in Noe Valley "with possibilities."