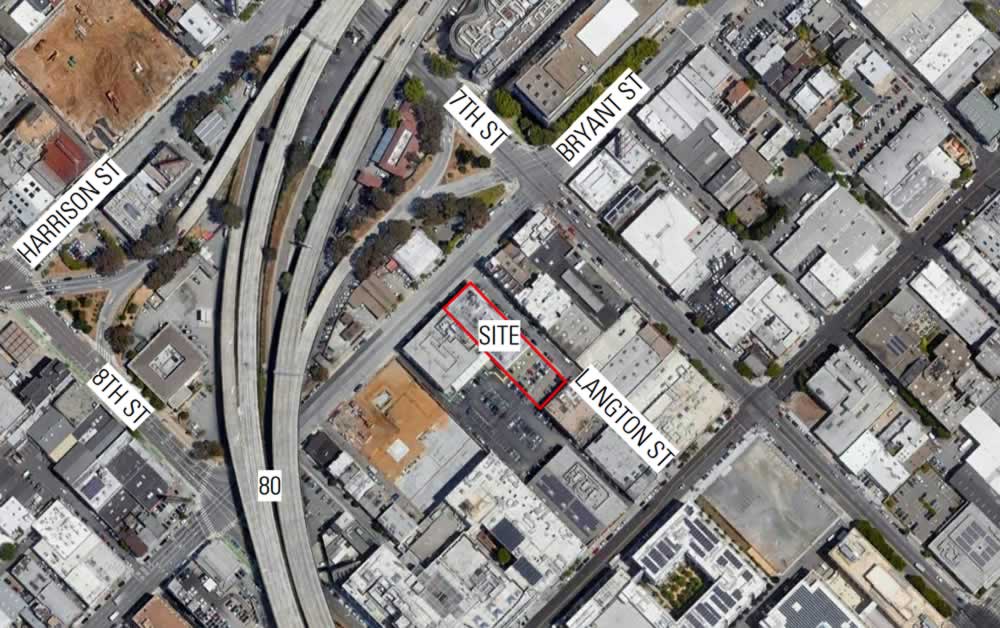 Plans for a 7-story building to rise on the southwest corner of Bryant and Langton, on the border of Western SoMa, are in the works.
As envisioned, the existing warehouse on the 925 Bryant Street site would be razed to make way for a 238-room group housing development rising up to 85 feet in height, as massed below, with a basement garage for 40 cars, a common kitchen, communal living areas, a shared 5,600-square-foot roof deck and storage room for 200 bikes.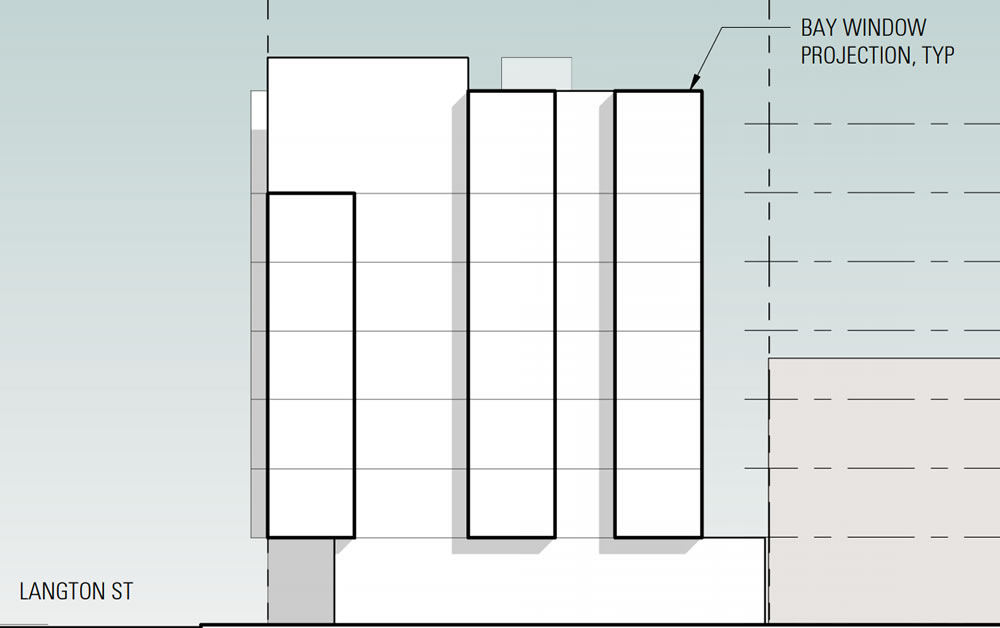 And while the corner parcel is only zoned for development up to 48 feet in height, the project team is planning to seek a State Density Bonus for the additional height and offer 38 of the rooms, which would average around 400 square feet apiece and include individual kitchenettes, sans ovens, at below market rate rents.