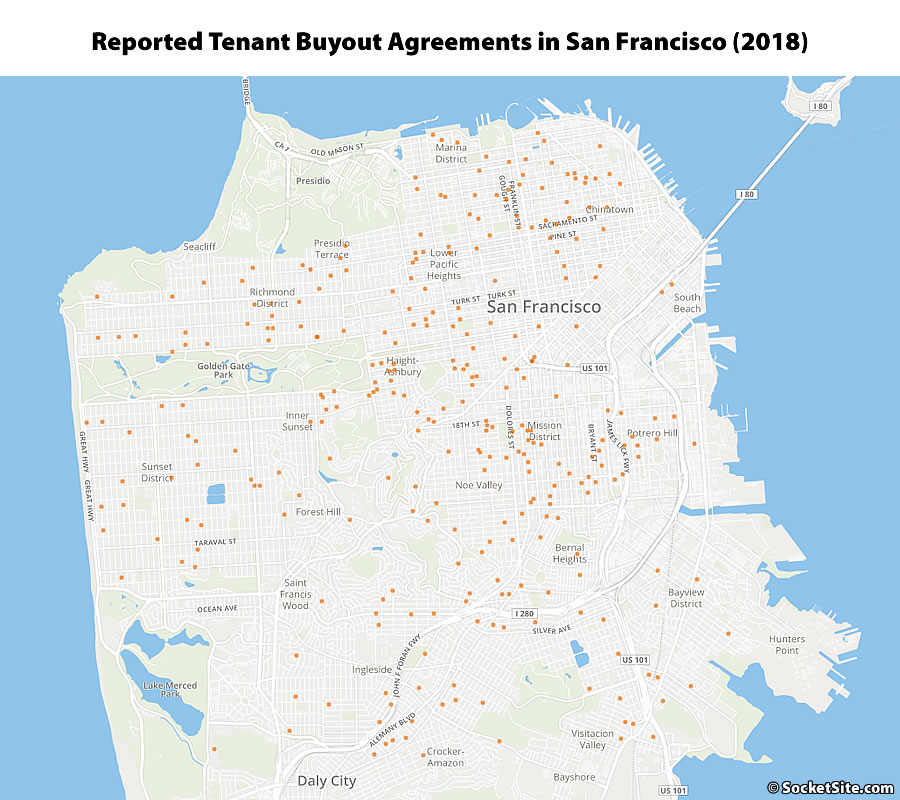 Over the past year, a total of 379 buyout agreements between landlords and their tenants were inked and filed with the City, as now required by law.
That's up 13 percent from the 335 buyout agreements filed in 2017 and 18 percent more than the 320 filed in 2016.
The five neighborhoods with the most inked agreements in 2018 were the Mission (44), Ingleside (37), Haight-Ashbury (28), Sunset (24) and the Inner Richmond (23), with Eureka Valley, which topped the list with 35 in 2017, having dropped to seventh place with 21.
The highest reported buyout last year totaled $235,000 for four tenants in Lone Mountain, with the highest reported buyout for a single tenant hitting $200,000 (not including the value of additional, non-cash, consideration) for a unit on the 2400 Block of Gough Street in Pacific Heights.
And according to our queries and calculations, the average buyout agreement totaled $47,638, or $33,096 per tenant, last year, that's up from an average of $42,806, or $27,495 per tenant, in 2017.