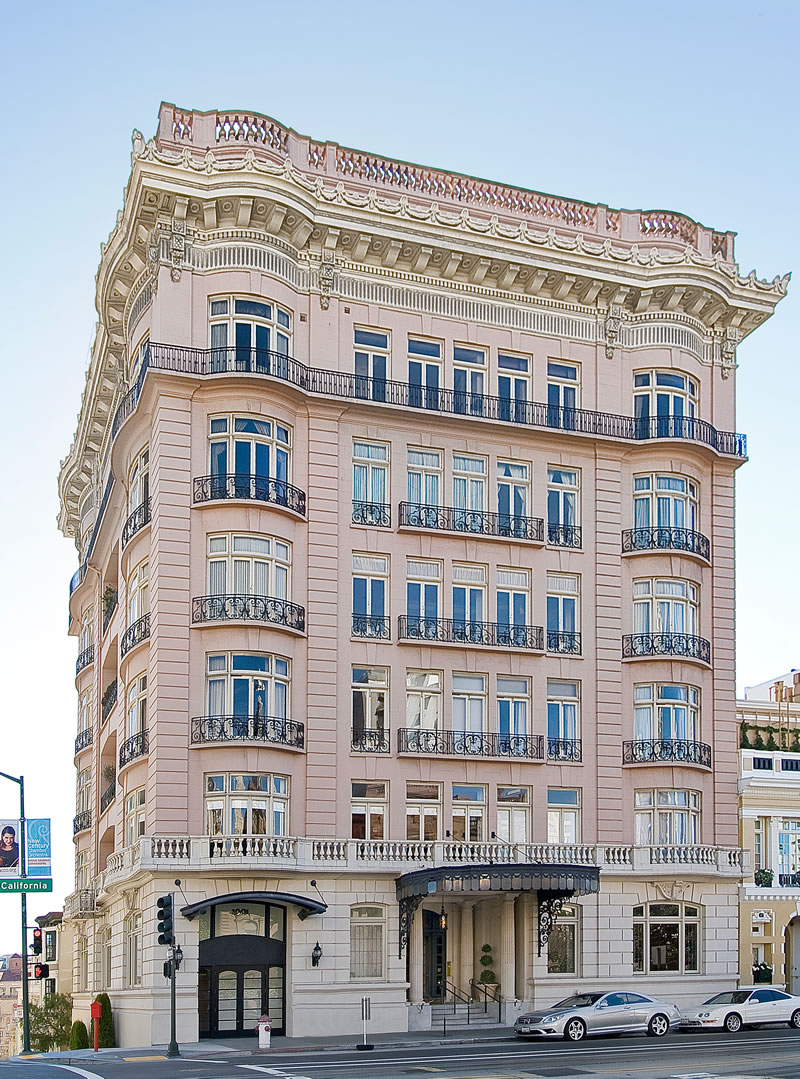 One of two multi-level condos which replaced the perennially plagued restaurant space at the base of the iconic Beaux-Arts Building at 1001 California Street, the building from which Vincent Friia once ruled over real estate in San Francisco, the 3,680-square-foot "Townhouse No.1" was purchased as new for $4,335,000 in April of 2015.
The four-bedroom unit, which doesn't require an elevator ride to reach, is outfitted with a great room overlooking Nob Hill, a requisite "chef's kitchen" and designer finishes throughout (along with direct access to the garage and additional storage).
And having returned to the market priced at $5.8 million in May of 2018, relisted for $5.288 million in February of last year, reduced to $4.995 million in October of 2019, further reduced to $4.695 million in January of this year, and then reduced to $4.445 million this past May, the list price for 1001 California Street #TH1 is now down to $3.995 million, a sale at which would be consider to be "at asking" according to all industry stats and aggregate reports.
If you think you know the market for high-end units and/or Nob Hill, now's the time to tell.