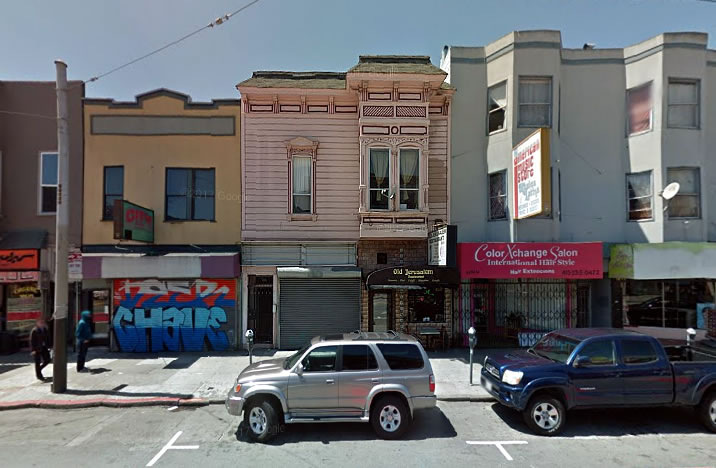 As we revealed back in 2017, plans to demolish the two-story building at 2976 Mission Street, which then contained two 1900s-era residential units, one of which was unpermitted, over a commercial space that was occupied by the Old Jerusalem restaurant, and develop a new six-story building, with eight residential units over a 1,600-square-foot commercial space fronting Mission, were in the works.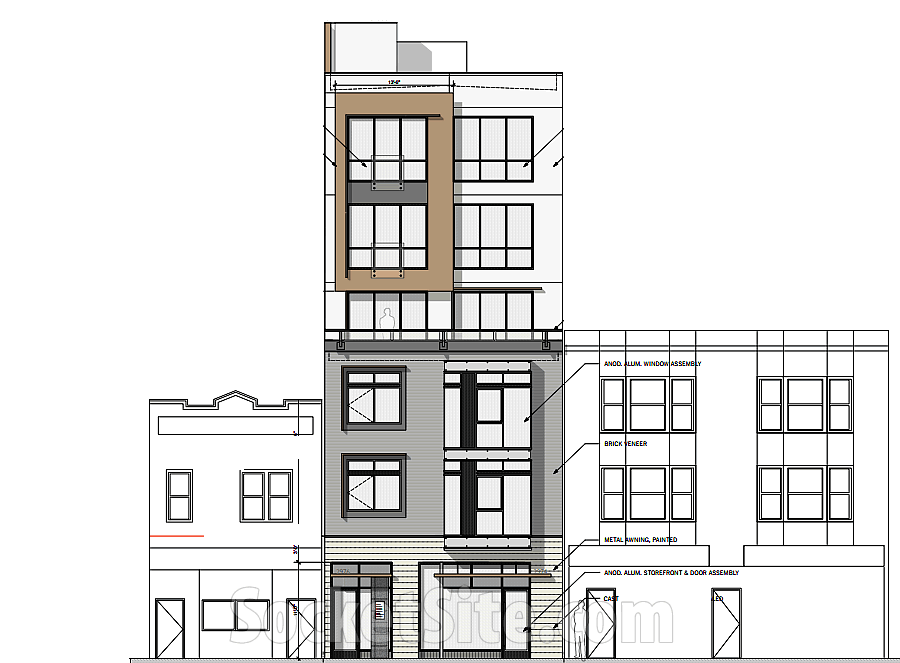 As newly rendered below, refined set of plans and approach for the project have since been drawn by Elevation Architects, employing the existing building's Victorian-era façade to "preserve the continuity of the street front."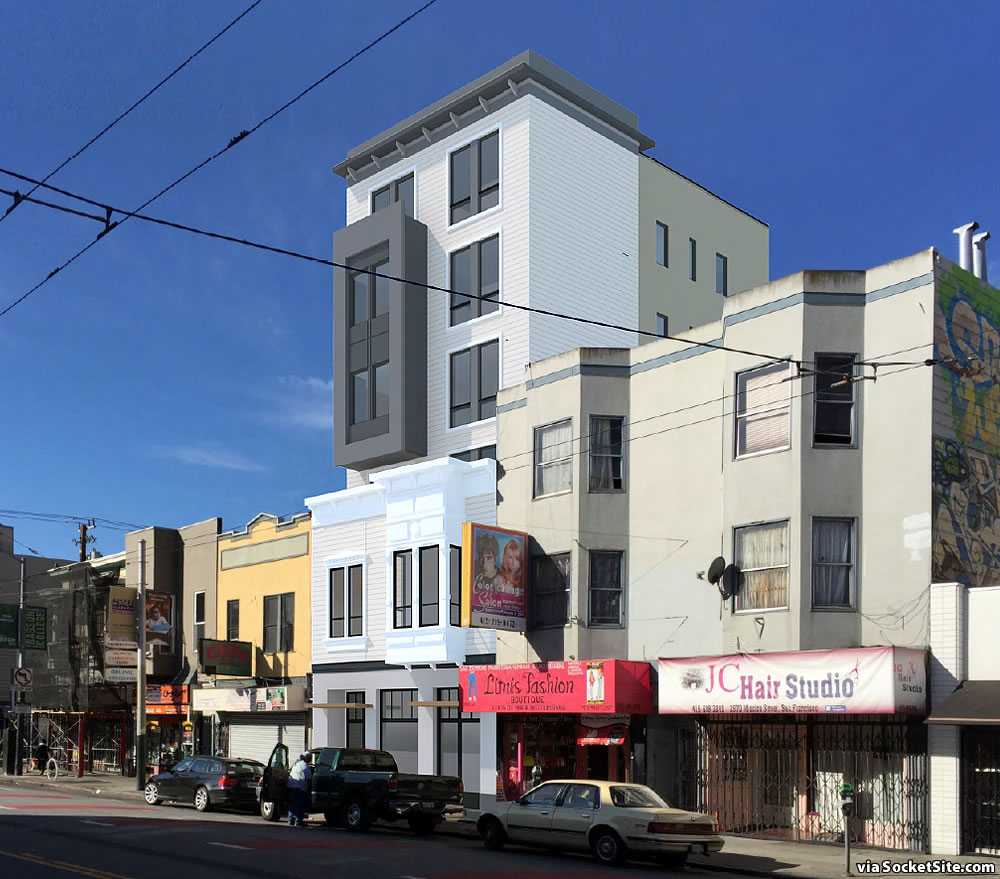 While Planning was recommending a minimum 10-foot setback for the building's new upper floors, however, the proposed setback is only 6 feet (or 2 feet from the front of the two Bay windows and balcony).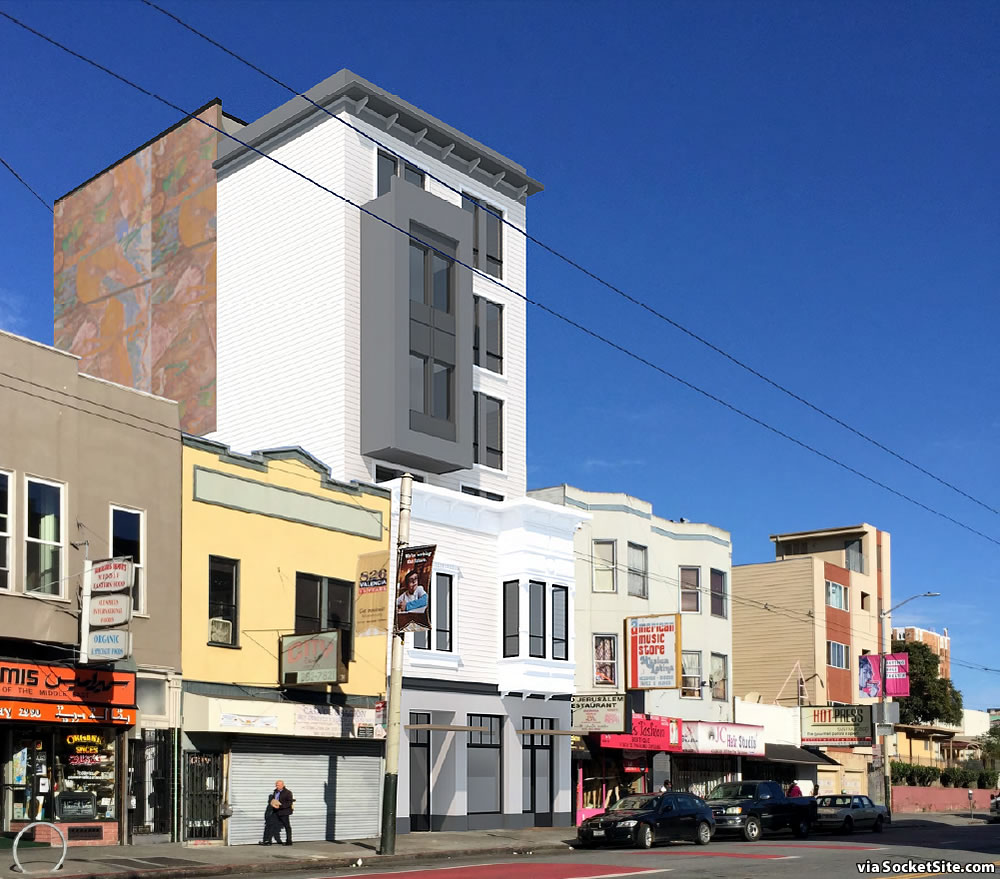 And once again, as the proposed development will require the demolition of existing housing, the project will need the approval of a Conditional Use Authorization to proceed, an approval which Planning was having "difficulty supporting" without any of the new units being deeded as permanently affordable.  All eight of the residential units, a mix of 3 one-bedrooms and 5 twos, are slated to be market rate as proposed.
We'll keep you posted and plugged-in.