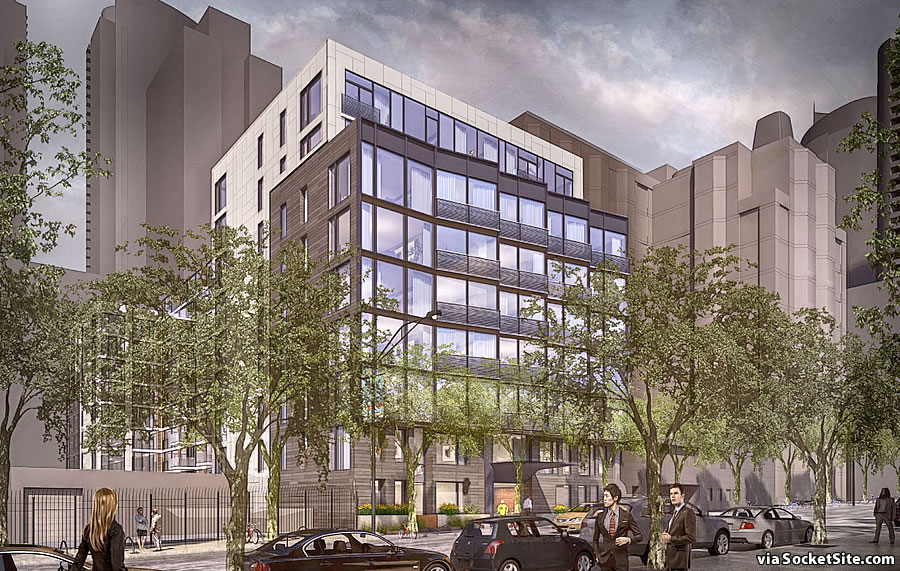 The waylaid plans for a modern residential building to rise up to 84 feet in height at 430 Main/429 Beale Street were, in fact, approved by San Francisco's Planning Commission at the end of May.
The Commission's approval, however, was conditioned upon a the inclusion of a 45-foot-wide, mid-block notch between the top four floors of the nine to ten-story development, a condition which was intended to help mitigate ongoing objections raised by neighbors in the adjacent Baycrest development at 201 Harrison Street, objections which were based on a stated "loss of light and air" to their condos and courtyard pool. Keep in mind that "views" aren't protected in San Francisco.
As such, the approved plans would now yield 140 condos over a basement garage for 70 cars and 110 bikes, with the building's lobby at 430 Main and the garage and a few townhomes fronting Beale.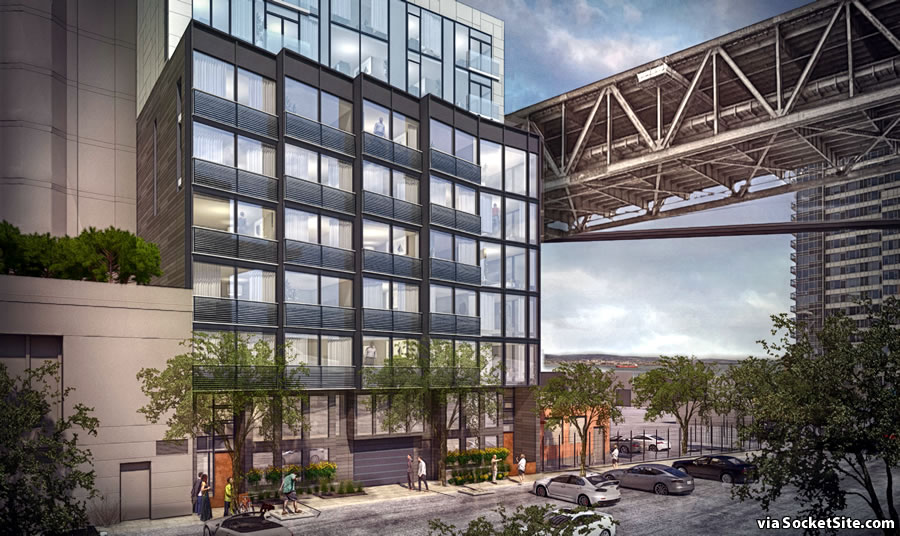 But the aforementioned approval has just been appealed anew, championed by the owner of a condo at 201 Harrison Street, a "very sunny" unit which was purchased with a partial water view from its perch on the 8th floor. We'll keep you posted and plugged-in.