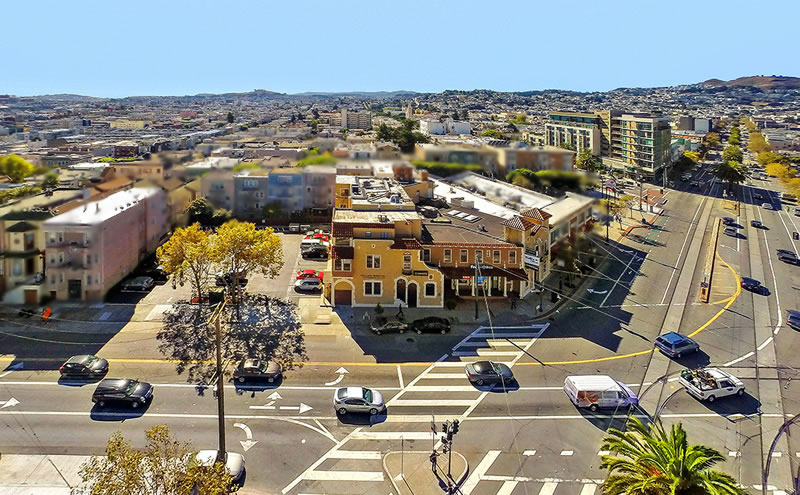 The big plans for a 96-unit building to rise up to 85 feet in height at the intersection of Market and Duboce, behind the historic façade of the former Gantner Brothers' Funeral Home building at 1965 Market Street, have just qualified for a streamlined environmental review and approval.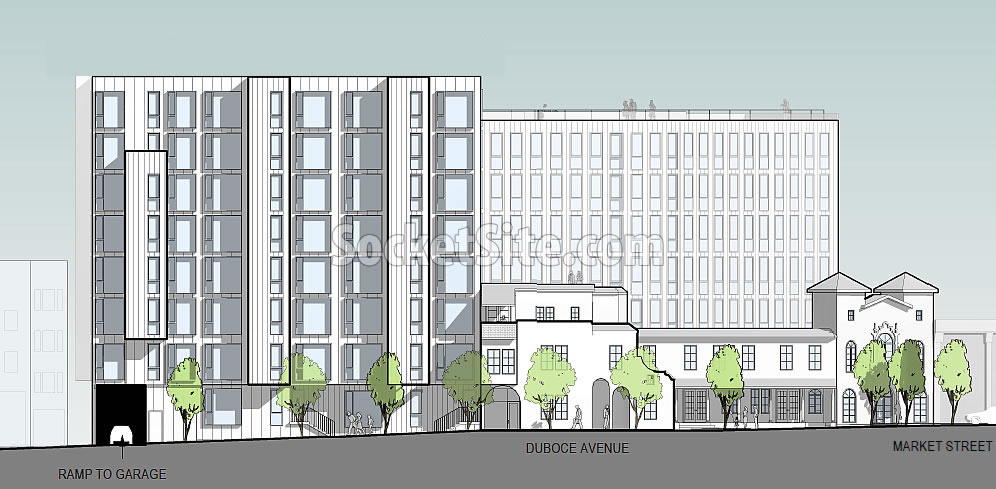 While the site is currently zoned for development up to 85 feet in height on the corner, it's only zoned for 50 feet in height upon its parking lot parcel fronting Duboce.  But the project team is proposing to invoke California's Affordable Housing Bonus Program in order to build up to eight stories (85 feet) along Duboce with seven setback stories rising up to 75 feet in height behind the historic facade, the detailing for which is still being refined by David Baker Architects for Keller Grover Properties.
And in addition to the 96 condos, 14 of which would be offered at below market rates (BMRs), the proposed development would yield 3,800 square feet of new retail space and underground parking for 48 cars, including one space which would be dedicated to a car sharing program.