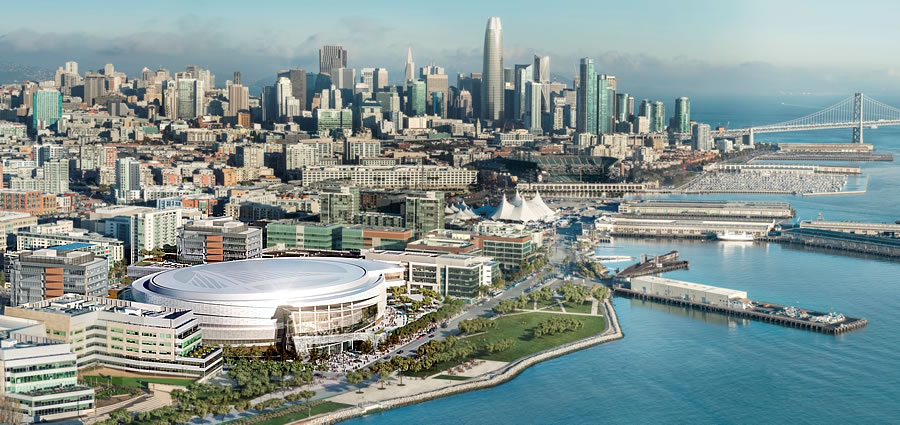 While a couple of lawsuits aimed at derailing the Golden State Warriors' plans for building a new 18,000 seat arena, entertainment center and office development in San Francisco's Mission Bay have yet to be resolved, and a challenge of the arena's certification as an Environmental Leadership Development Project by Governor Brown has been mounted, the Warriors are pushing forward with a project schedule that calls for breaking ground in the first quarter of 2017 and being substantially finished in July 2019.
In terms of construction, the shortlist of subcontractors for the first phase of the project has been set, the RFP is about to be issued, and contracts are anticipated to be awarded in the third quarter of the year.
If the team doesn't break ground by the middle of 2017, the $1 billion arena, which has been "dubbed" Chase Center, likely wouldn't be ready in time for the tip off of the 2019-2020 NBA season, which is a year later than originally planned.