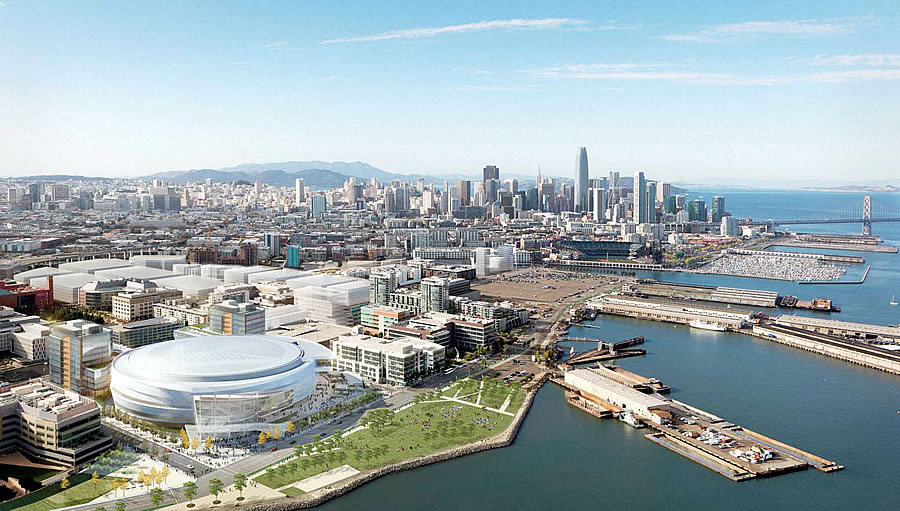 While the target opening date has been moved back to 2019 and a pair of lawsuits remain unresolved, the Golden State Warriors have sold the naming-rights for their proposed Mission Bay Arena to JPMorgan Chase which plans to dub the arena Chase Center.
And while the pre-construction deal "should give potential lenders confidence as the Warriors seek [private] financing for the $1 billion arena," the timing is likely as politically motivated as it is financially, designed to signal the "inevitability" of the arena and solidify an air of "too big to fail," as was JPMorgan Chase but not the Warriors' original Pier 30-32 plans.
The financial terms of the naming-rights deal have not been released, but it's expected to be worth at least, if not more than, the $200 million that Barclays paid for the Nets new arena in Brooklyn.
The Warriors have announced, however, that as part of the deal, JPMorgan Chase has "committed $25 million over the next three years for Bay Area projects including building and renovating sports and entertainment facilities in disadvantaged neighborhoods."