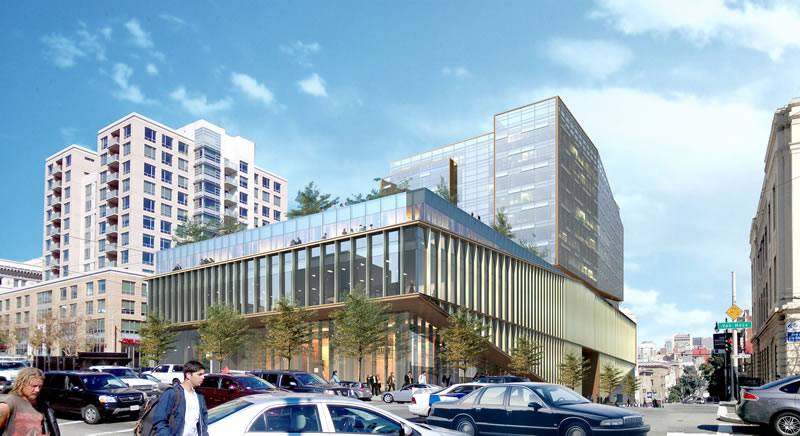 While the bold design for the proposed 13-story building to rise at 1200 Van Ness Avenue remains under review and is likely to be refined, with Planning "supporting" an integration of the existing building on site and a shift of the tower mass towards Van Ness, the development team has changed the plan for what's proposed to rise under the skin.
In addition to increasing the number of proposed residential units from 84 to 135, the revised plan includes the potential for a 25,000-square foot grocery, which would be large enough for a full-service store.
The proposed Medical Office Building component of the development remains the same, while the plan for the underground garage now includes parking for 357 cars, up from 339 as originally proposed.