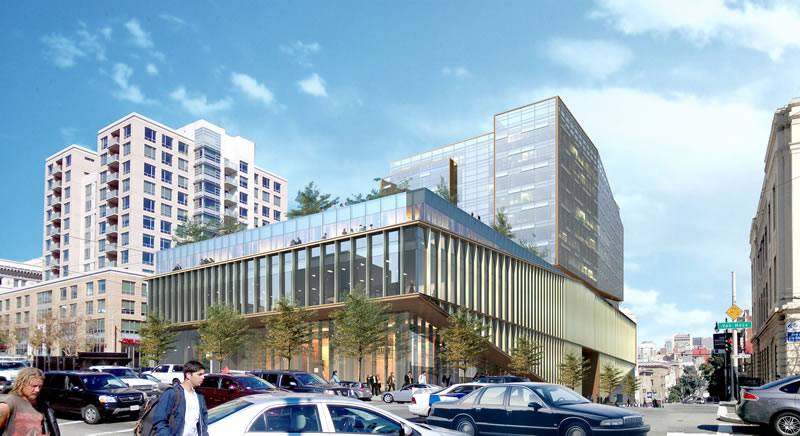 The bold plans for a modern 265,000-square-foot building to rise up to thirteen stories at 1200 Van Ness Avenue, the corridor parcel upon which the former Circuit City building and 24 Hour Fitness currently stand, elicited a wide range of reactions from the community when the plans were revealed earlier this year.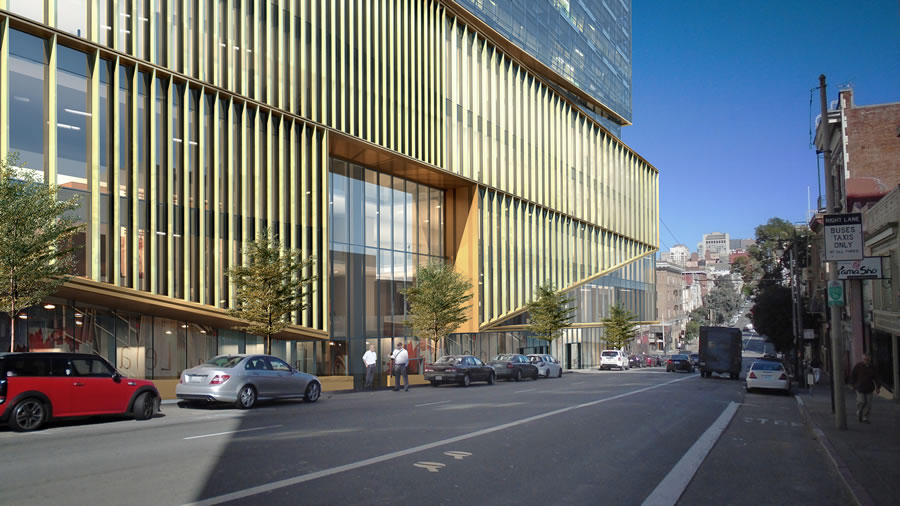 The reaction from San Francisco's Planning Department to the design for the proposed development, which includes an eight-story tower with 84 condos over a five-story Medical Office Building (podium) and five levels of parking for 339 cars, was less than enthusiastic and decidedly subdued:
"Both the City's General Plan and the Van Ness Avenue Area Plan call for new architecture that is complementary to the existing building pattern in terms of scale and rhythm and architectural expression.

The proposed treatment to the podium portion of the building feels massive and horizontal in relationship to the rest of the neighborhood. The overall massing should more appropriately respond to the massing, scale, and modulation of the context on Van Ness.

To address this, the Planning Department supports retention and adaptive re-use of the existing building on Van Ness. This would help break-up the apparent size of the podium portion of the project, avoid demolishing a possible historic resource, and would help retain the existing character of Van Ness Avenue built environment, which the Area Plan encourages.

Staff is also concerned with the siting and size of the proposed tower. While the Planning Code enables exceptions to the bulk controls, which the project would be required to seek, the design must meet five design criteria and eleven sub-criteria that, in total, assure the tower design performs aesthetically as a tower that meets the bulk limits. Staff is concerned that these criteria have not been sufficiently met, particularly on the southern side of the tower, where there is no beak or relief along its width. Staff encourages you to reconsider the design of the tower and to either reduce its bulk or find other design interventions to reduce its apparent bulk.

Unless the original portion of the building is retained, staff also recommends that the tower be moved closer to Van Ness Avenue (with at least a 20-foot setback as required by Section 253.2) to reinforce and define this major street. Finally, the Planning Department recommends lower massing on Hemlock Street and recommends that the massing be further modulated to step up with the grade."
Last week, the development team and architects from Woods Bagot met with San Francisco's Planning Department to discuss a revised design for the development which would address Planning's comments and code issues above.  We'll keep you posted and plugged-in.
As the 1200 Van Ness building, which could be incorporated into the development, currently appears: