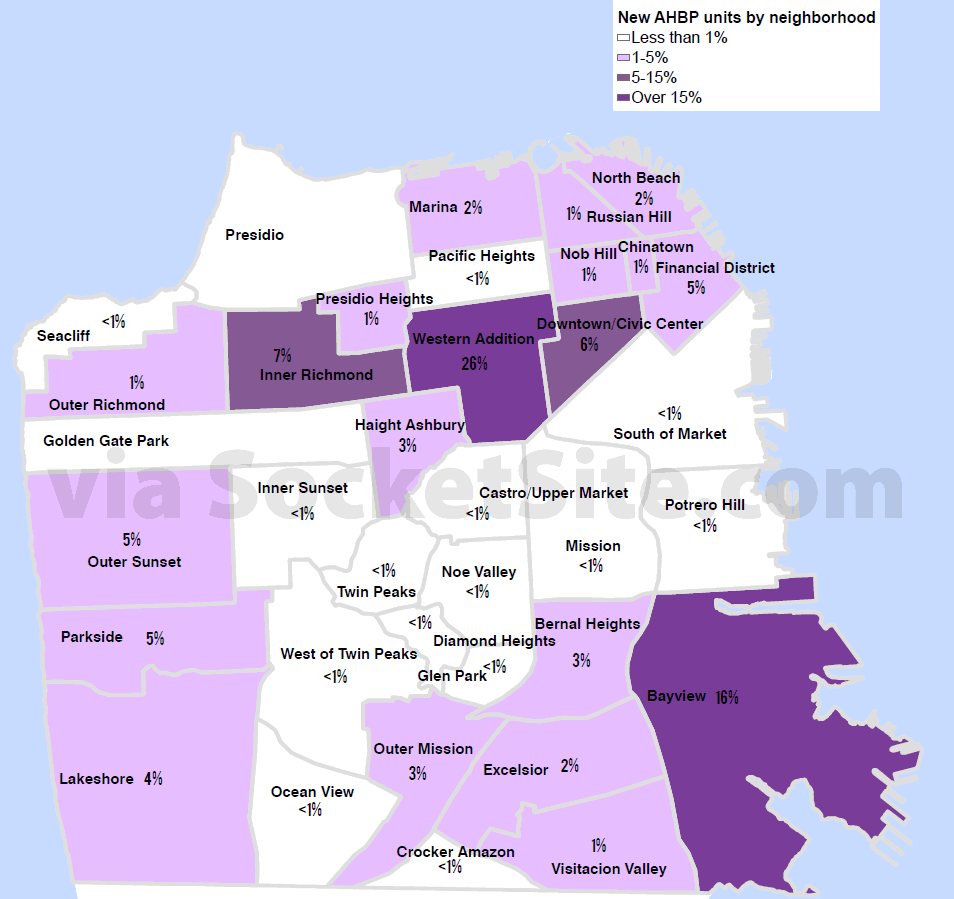 San Francisco's proposed Affordable Housing Bonus Program would allow developers in the city to build up to three stories higher than currently zoned, depending upon the percentage of 'affordable' units included on-site, the details for which we outlined in September.
If adopted by both the City and developers, the program would add the potential for building another 16,000 units of housing across city, an increase of roughly 4 percent over the 380,000 units that currently exist. But the distribution of those 16,000 units, as mapped above, would not be spread evenly across all neighborhoods.
And as mapped below, the relative impact, in terms of the percentage change in housing supply, would be skewed as well: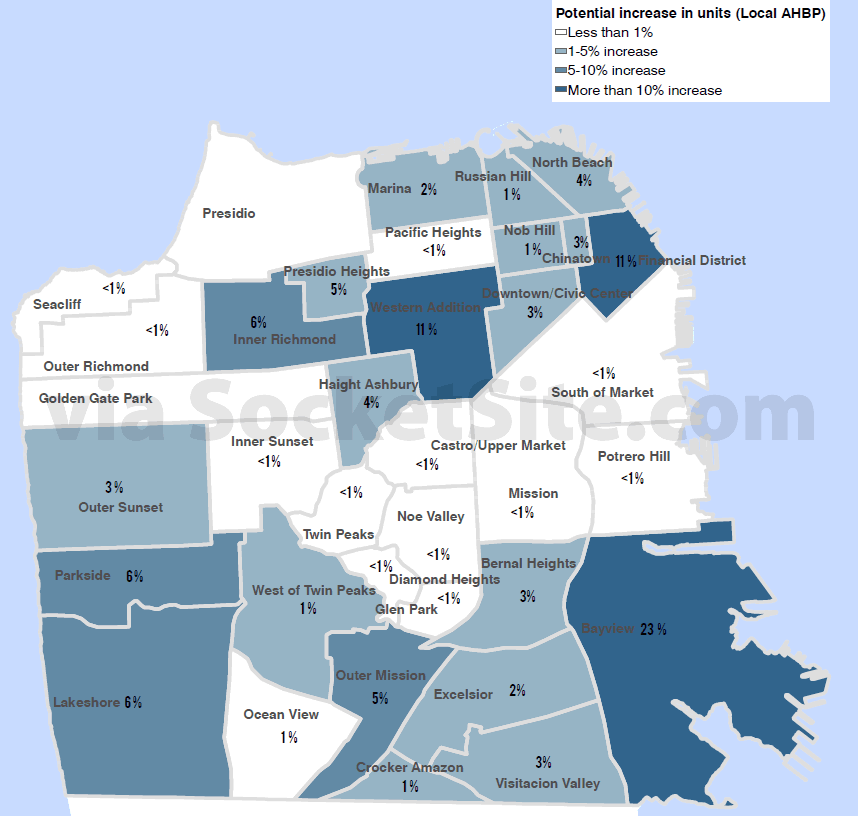 Originally scheduled for this afternoon, the Planning Commission's public hearing and vote for the Bonus Program has been pushed back to the first week of December.
An illustration of what the AHBP could mean, in terms of design and density: