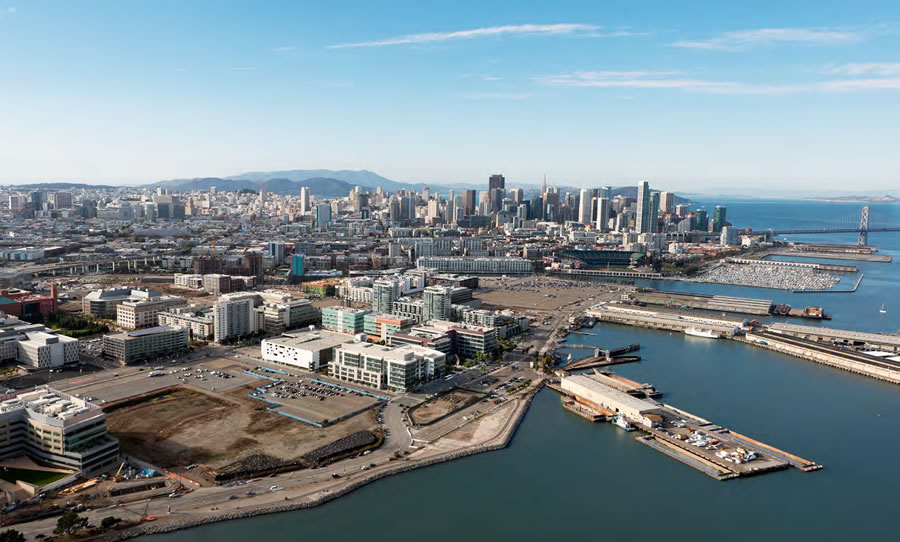 According to San Francisco's master plan for the redevelopment of South Mission Bay, which was adopted back in 1998, buildings on Mission Bay Blocks 30 and 32, two of the four blocks upon which the Golden State Warriors are proposing to build their Mission Bay Arena, were not to exceed 90-feet in height.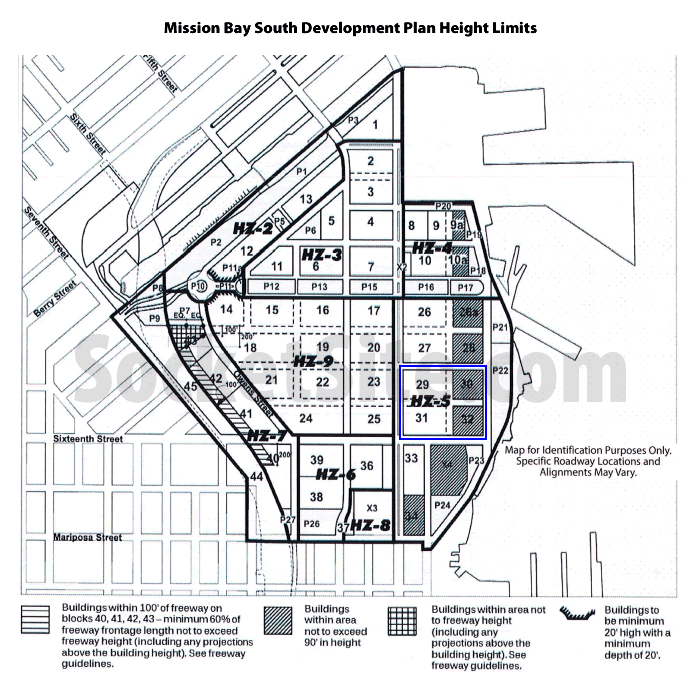 The Warriors Arena, however, is designed to rise up to 135 feet.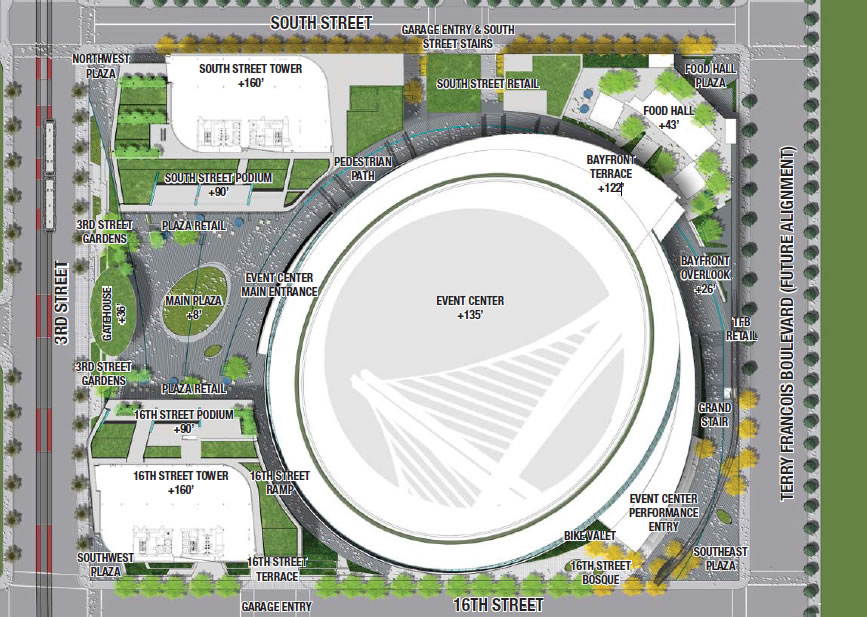 In order to accommodate the Warriors' arena, an amendment to the Mission Bay South development agreement was approved by the San Francisco's Office of Community Investment and Infrastructure yesterday, raising the height limits for the two Mission Bay blocks.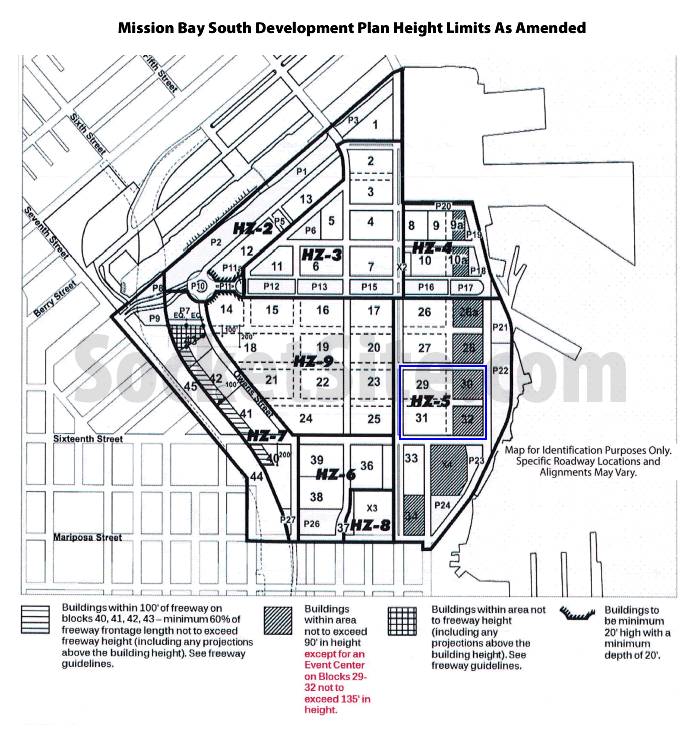 While the amendment didn't garner as much attention as the approval of the Warriors Environmental Impact Report, it's just as important. And in fact, it might be even more so.
Keep in mind that that a legal challenge of the City's amendment of the Mission Bay South redevelopment plan isn't limited by the Bill which Governor Brown signed into law earlier this year.
And if the Warriors are delayed and don't break ground for the Mission Bay arena by the middle of 2016, the arena likely wouldn't be ready for the start of the NBA's 2018-2019 season as touted.