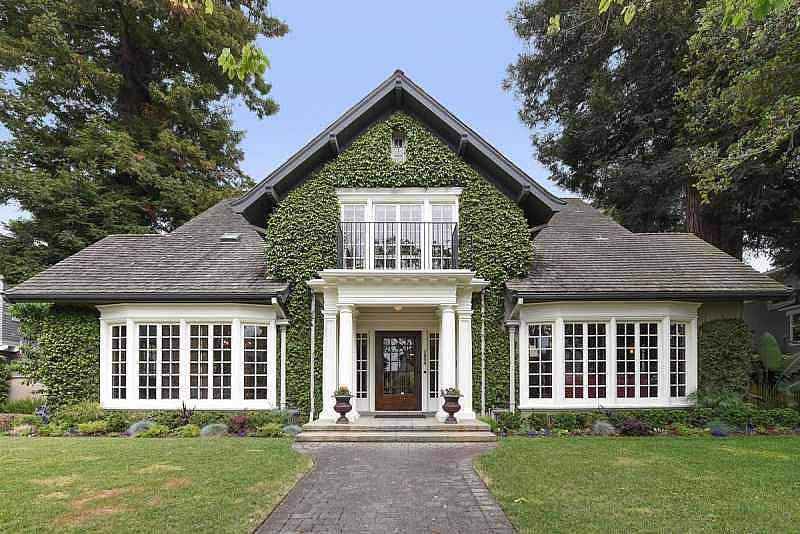 As we wrote when the four-bedroom home at 1208 Saint Charles Street in Alameda's Gold Coast neighborhood hit the market earlier this year, we'd be willing to bet this isn't what most people picture when they hear Alameda, especially if they've never been.
Sitting on a half-acre lot, with a private sprawling lawn and adjacent pool shared with a couple of neighbors, the 4,500-square-foot home features a blend of original architectural details with modern updates and additions, including the kitchen which doesn't feel out of place.
Purchased for $2,050,000 in August of 2008, 1208 Saint Charles Street returned to the market this pat May listed for $2,995,000, was subsequently reduced $2,799,000, and has just closed escrow with a reported contract price of $2,700,000 ($594 per square foot).
Originally a peninsula connected to the Oakland docks, a shipping canal was dredged in 1902 which turned Alameda into the island it is today.