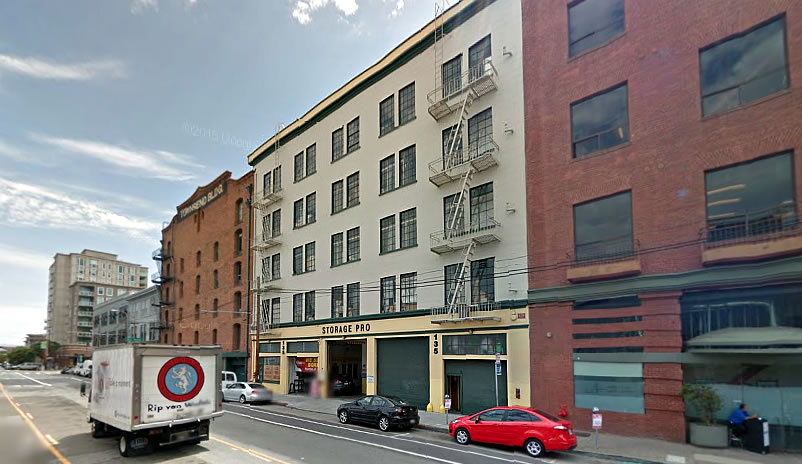 Built in 1911, the five-story industrial building at 135 Townsend Street, between Second and Third in SoMa, is currently a self-storage facility known as Storage Pro. But as proposed, the entire building will be converted into office space with a little 1,400-square-foot retail space fronting Townsend.
And as proposed, the existing curb cut in front of 135 Townsend would be removed and the building's garage and parking spaces would be converted into office space as well.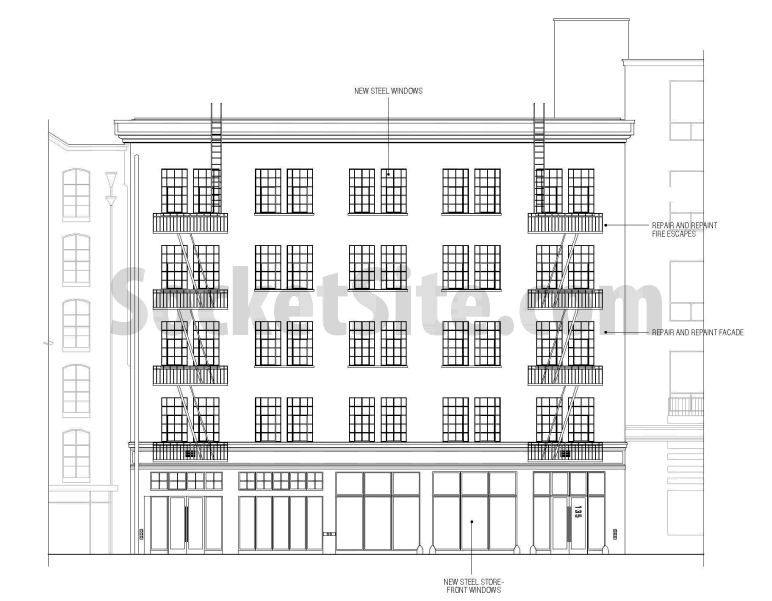 The conversion would take around six months to complete. And while the project has yet to be approved and a timeline established, those currently storing items in the building might want to start making alternative plans.