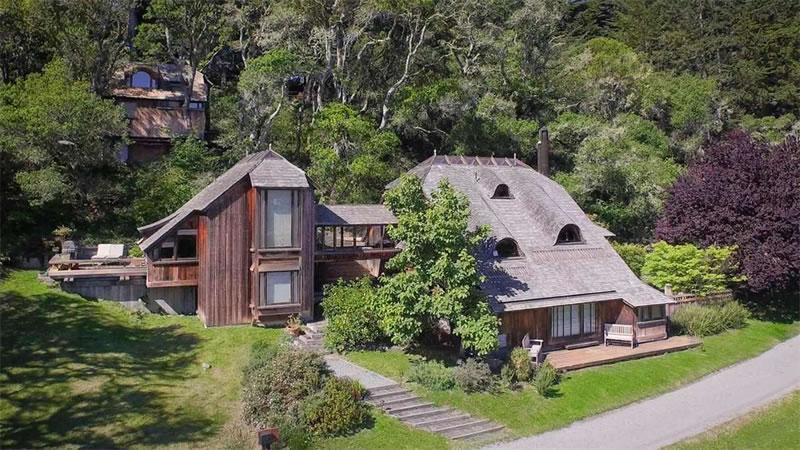 Built for Katherine Marsh as a retreat for artists, musicians and writers, the Bolinas compound known as Briarcombe hit the market earlier this year listed for $3.8 million.
Designed by architect Jeff Morse and constructed from reclaimed redwood, the four structures on the 3.4-acre property incorporate both Japanese and Crafstman styles, with "tranquil vibe(s)," forest views, and a solar panel array that can power the entire estate.
Yesterday, the sale of 430 Horseshoe Hill Road closed escrow with a reported contract price of $3.65 million. No word on whether the buyer plans to maintain the "artist-musician-writer" vibe and use.