Plans to raze the one-story building at 1245 Folsom Street, which is currently occupied by AltSchool, have been submitted to the City for review.
As proposed, a seven-story building fronting Folsom, with 37 residential units over a two-story commercial space and an underground parking for 25 cars, would rise upon the Western SoMa parcel.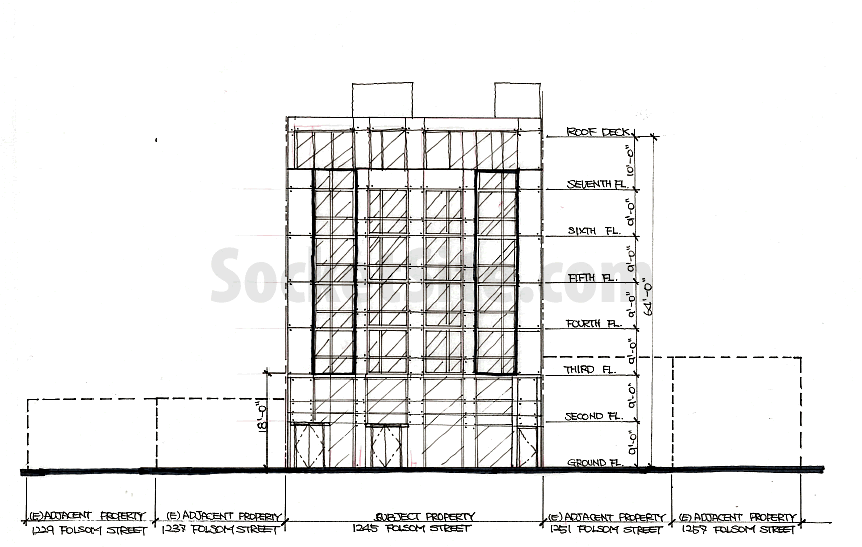 The proposed building would step down to five stories in height along Ringold Street, at the rear of the 1245 Folsom Street parcel, with an elevated private courtyard between.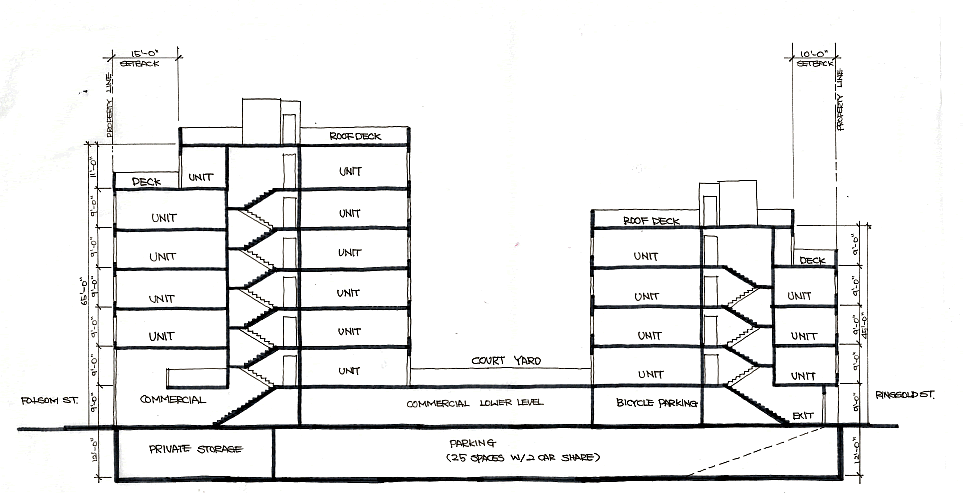 Including 1245 Folsom Street, AltSchool currently has four schools in San Francisco, with a fifth in Potrero and a sixth at 300 4th Street scheduled to open next year and plans for at least one other to the south in the works.