As we first reported at the end of 2015:
Plans to raze the one-story building at 1245 Folsom Street, which is currently occupied by AltSchool, have been submitted to the City for review.

As proposed, a seven-story building fronting Folsom, with 37 residential units over a two-story commercial space and an underground parking for 25 cars, would rise upon the Western SoMa parcel.

The proposed building would step down to five stories in height along Ringold Street, at the rear of the 1245 Folsom Street parcel, with an elevated private courtyard between.
The formal application to proceed with the redevelopment of the Folsom Street site has now been submitted to planning along with new renderings by D-Scheme Studio.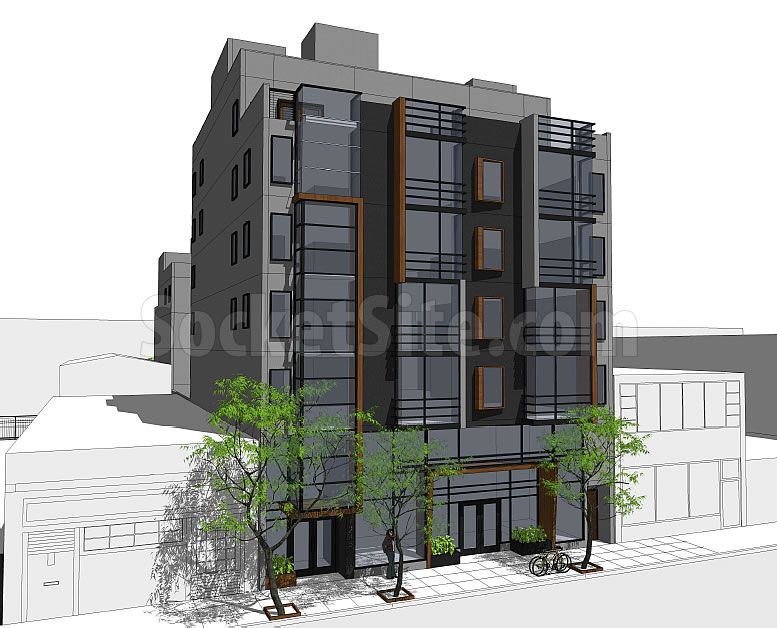 And while the residential unit count remains at 37, four (4) of which would be offered at below market rates, the garage has been reduced to 23 spaces with its entrance on Ringold.