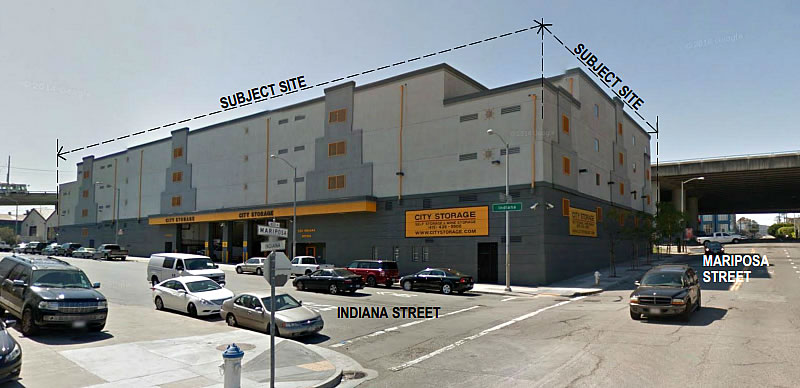 The owners of City Storage, the four-story, self-storage facility at 500 Indiana Street, at the edge of Mission Bay, Dogpatch and Potrero Hill, are working on plans to add a fifth floor with seventeen "penthouse" apartments for people.

The proposed addition includes one three-bedroom, seven two-bedrooms, four one-bedrooms, and five studios.
Seventeen bike parking spaces, and a new lobby numbered 550 Indiana Street, would be added for residents as well, while all the storage units below would remain.
San Francisco's Planning Department generally supports the "Indiana Penthouses" project, which would rise a half-block away from the Café Cocomo development at 650 Indiana, as proposed.  We'll keep you posted and plugged-in.