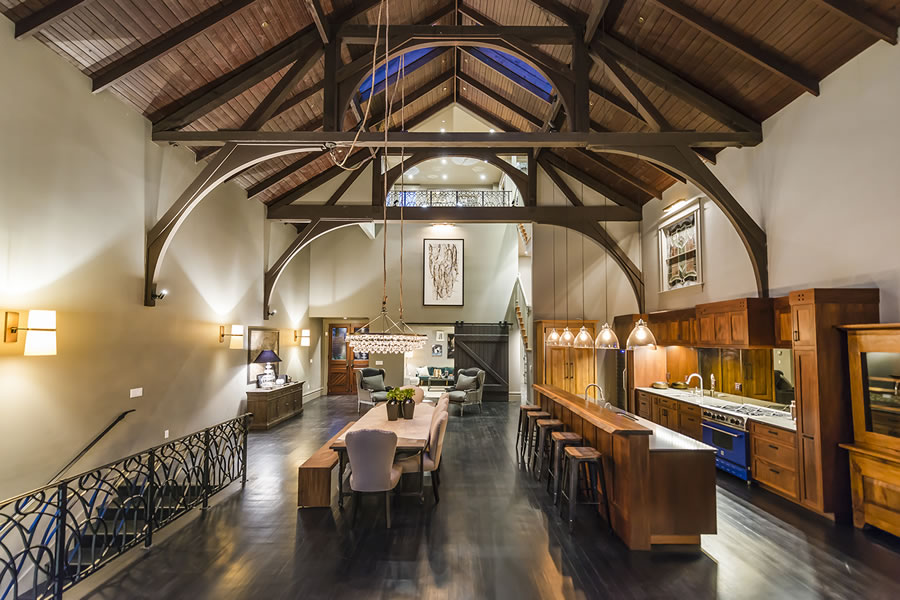 The former meeting hall at 143 Albion Street, which was once home to San Francisco's Socialist Party, as well as to Tom Waddel, the late founder of the Gay Games, has traded hands for a reported $6.5 million.
Built in 1907 and originally known as Tivoli Hall (or 'Equality Hall' when the Socialists were in the house), the Mission District property was seismically retrofitted and remodeled as a 4,500-square-foot home with a three-story great room in 2009. It hit the market last month newly dubbed 'Albion Hall'.
The buyer was represented by an agent at Bubble Real Estate.  And no, we're not being flippant.