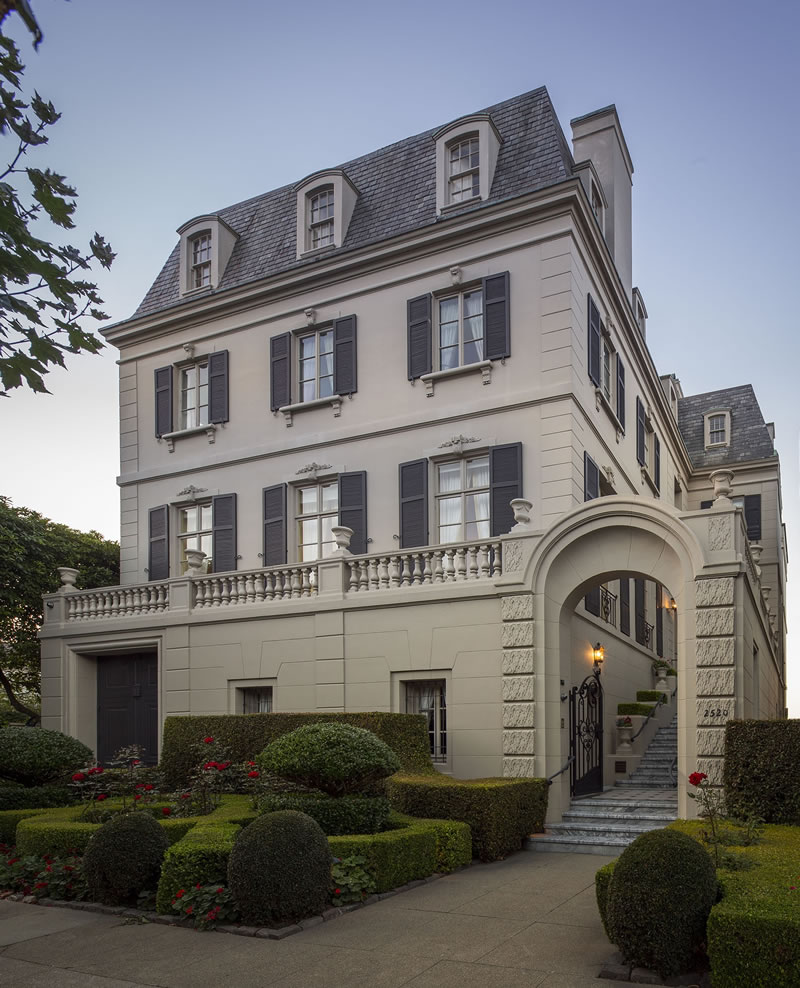 Built for the Spreckels family in 1905 and remodeled by renowned architect Albert Farr in 1929, the 12,000-square-foot Pacific Heights mansion at 2520 Pacific Avenue was purchased from the son of former San Francisco Mayor Joseph Alioto (Joseph Alioto, Jr.) for $6.3 million in 1997.
The buyers spent the next seven years, and millions of dollars, restoring and renovating the home.  And then in 2013, the "iconic Pacific Heights mansion [which] embodies timeless architectural flourishes and modern amenities that artfully complement a contemporary metropolitan lifestyle" was listed for sale at $27 million.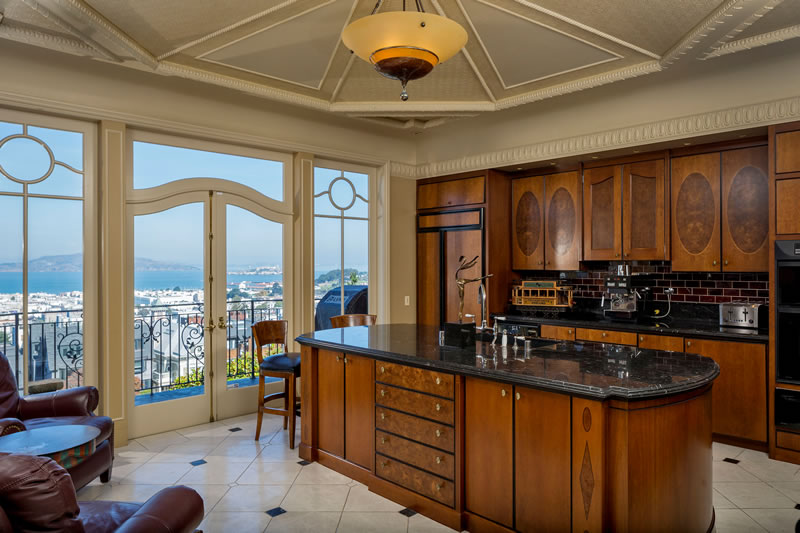 The "architectural tour de force" sold for $23.5 million in March of 2014, the most expensive home sale recorded in San Francisco last year.  And now, permits to remodel every floor of the mansion have requested anew and the "exploratory" demolition work is already underway.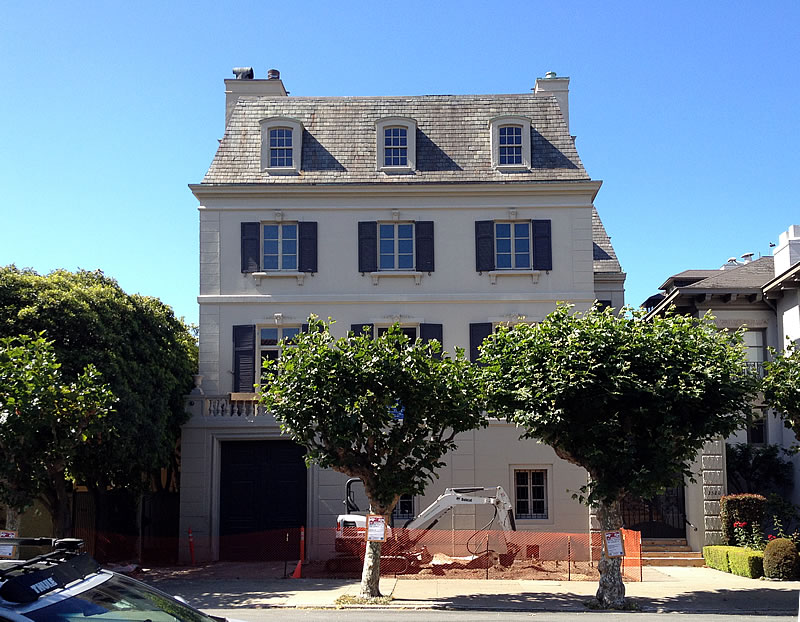 The latest plans include the construction of a new bedroom, full bath and storage rooms on the ground floor (which means the home's ballroom is likely history, no word on the fate of the hidden probation-era bar), and an extension of the home's central staircase from the third to fourth floor.
In order to accommodate the proposed design for the extended staircase, the plans also call for a relocation of the dormers on the west side of the home.
The existing dormers, however, are actually higher than the current zoning allows, and as such, San Francisco's Zoning Administrator has determined that "the proposed relocation of the dormers would not be in compliance with the [City's] Planning Code," so the staircase plans might need to be revised.
Andrew Skurman Architects are directing the multi-million dollar remodel for the buyers who are hidden behind the "Pacific LLC" this time around.