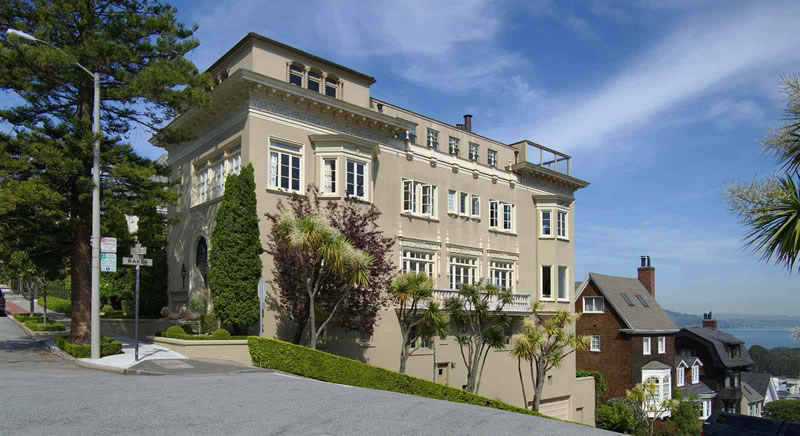 The Pacific Heights mansion at 2900 Vallejo Street which William and Vanessa Getty purchased for $11.5 million in 2002, listed for $16 million a little over a year ago and reduced to $14.5 million in November, has just closed escrow with a reported contract price of $12.5 million.
Designed by Louis M. Upton, the 8,675-square-foot home was constructed in 1912 and has since been updated and remodeled, but without (yet) being gutted, with gracious entertaining areas, lavish living rooms, and some rather nice views and terraces which overlook the bay and Golden Gate bridge.
2900 Vallejo is the fifth most expensive home to sell in San Francisco this year, with the $31 million sale of 2701 Broadway still leading the way without a challenger in sight.