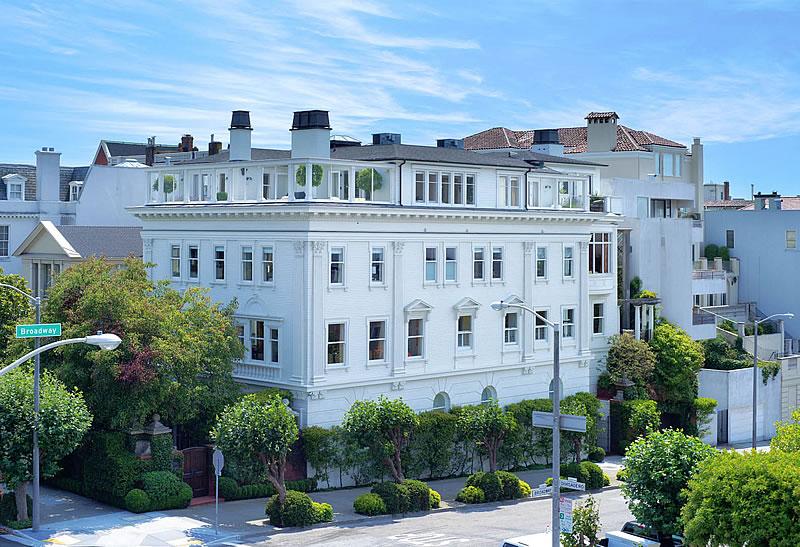 The sale of the Billionaires Row mansion at 2701 Broadway has just closed escrow with a contract price of $31 million, a whopping $8 million under asking but still $4 million more than celebrity chef Roxanne Klein and her entrepreneur/environmentalist husband Michael Klein (who once toured with The Dead) paid for the 16,000-square-foot home in early 2012.
Designed by James Miller and built for a lumber magnate in 1910, an overhaul of the five-level Pacific Heights pad started in the late 1990s with Moller Willrich Architects leading the way.
And once again, the lower-level basketball court in which a former owner would throw school dances wasn't an original feature of the home (and resident shooters better not have much arc).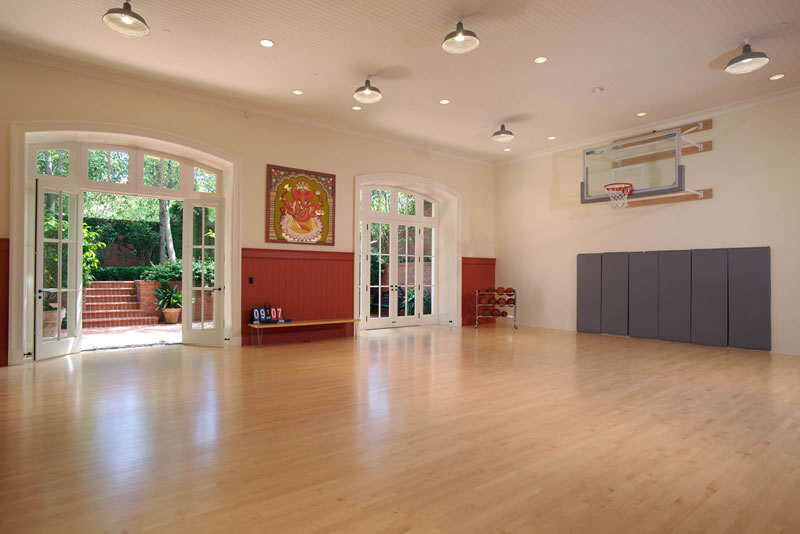 At $31 million, 2701 Broadway is now the third most expensive home in San Francisco, slotted behind 2840 Broadway at $33 million and 2950 Broadway which fetched $35 million in 2013.