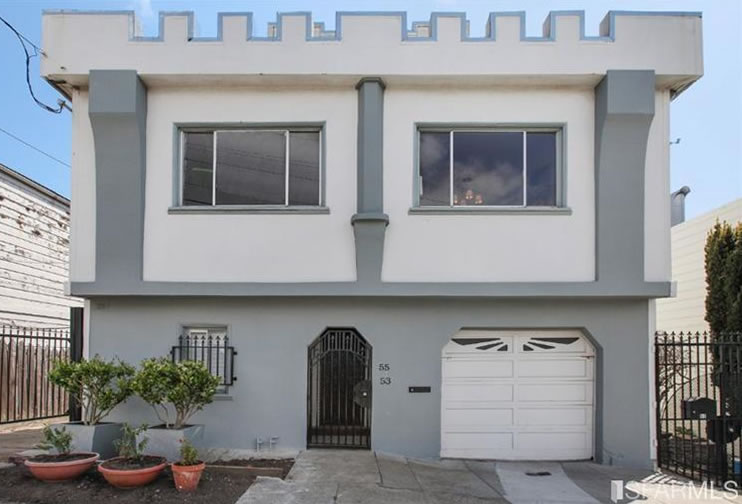 The listing for the two-unit Bayview "castle" at 53-55 Pomona Street, which is not to be confused with the Bayview castle at 1540 Newhall Street nor the Albion Castle 881 Innes Avenue, has been withdrawn from the MLS without a reported sale.
Having traded hands for $880,000 in 2006, the Pomona Street property was foreclosed upon in 2008 and resold for $330,000 in 2012.  And having since been remodeled, the property returned to the market listed for $995,000 last month.
The Albion Castle, which was purchased by a mortgage broker for $2,090,000 in 2005 and outfitted with a $10,592 "throne," resold for $820,000 in late 2011.
UPDATE: Bayview Castle Fetches $1.39M, 4x Its 2012 Purchase Price