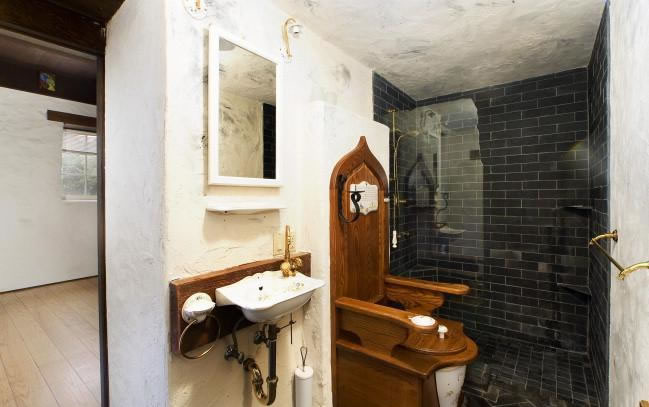 A few new pictures have been added to the listing for the Albion Castle at 881 Innes Avenue, including the rather literal castle's throne. The property remains listed for $1,799,000.
UPDATE: Want your own? A plugged-in reader finds a source for the Herbeau "Dagobert" Wooden Toilet Throne.
Inspired by Dagobert, the last ruler of the 8th Century French Merovingian dynasty, this toilet will delight even the most jaded Royal. The musical chime "Le Bon Roi Dagobert" begins playing as the lid is raised. A tug on the pull chain activates the flush, accompanied by the ringing of a bell. Includes full set of accessories including candleholder and ashtray.
Priced at $10,592. And no, it's no August fools (but perhaps a jester or two).