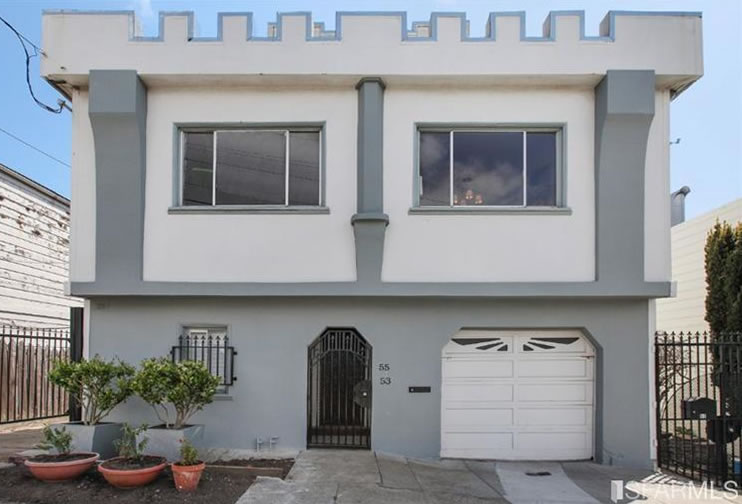 While the listing for the Bayview "castle" at 53-55 Pomona Street was quietly withdrawn from the MLS without a reported sale last month, it would appear the duplex has actually sold for $1.39 million.
Having traded hands for $880,000 in 2006, the Pomona Street property was foreclosed upon in 2008 and resold for $330,000 in 2012, at which point the three-bedroom upper unit was rented for $350 a month.
The duplex, which measures 2,734 square feet and sits upon a double lot, has since been remodeled.
No word on whether or not any official evictions were involved, but the entire building was delivered vacant at the close of escrow.  Owner Move-In (OMI) evictions generally require three years of owner occupancy prior to a re-sale. The 2012 sale occurred three years and two months ago.