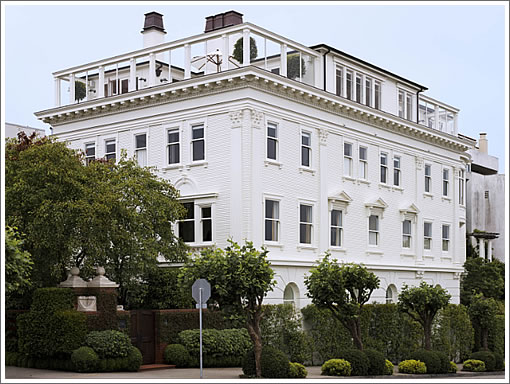 Having originally been listed for $32,000,000 this past September and withdrawn from the MLS in January (having been reduced to $28,500,000), the sale of 2701 Broadway closed escrow on the last day of February without a reported contract price.
The "super confidential" sale price, according to a plugged-in tipster, however, has since been recorded at $27,000,000.
The buyers of the 16,000 square foot Gold Coast corner home? Nope, it's not a Pincus nor another web wunderkind, but rather local celebrity chef Roxanne Klein and her old-school entrepreneur turned new-school environmentalist husband who once toured with The Dead.