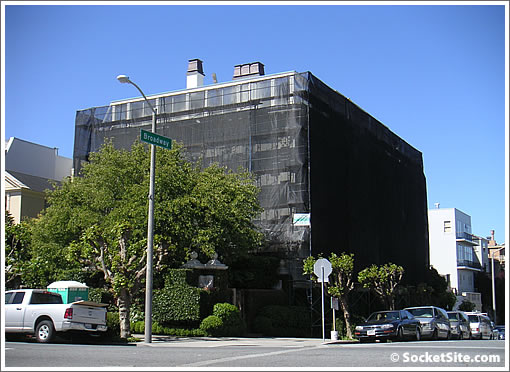 Speaking of the corner of Broadway and Divisadero, if a plugged-in tipster is correct 2563 Divisadero (aka 2701 Broadway) is under wraps preparing for a return to the market.
Last measured at 16,580 square feet (14,910 finished and 1,670 unfinished at the time) the property currently carries a tax basis of $11,874,476.
The word on the street, "contemplating a $35MM list price" which would make it the fifth most expensive property being shopped in San Francisco, three others of which are just down the street.
And one which is not.