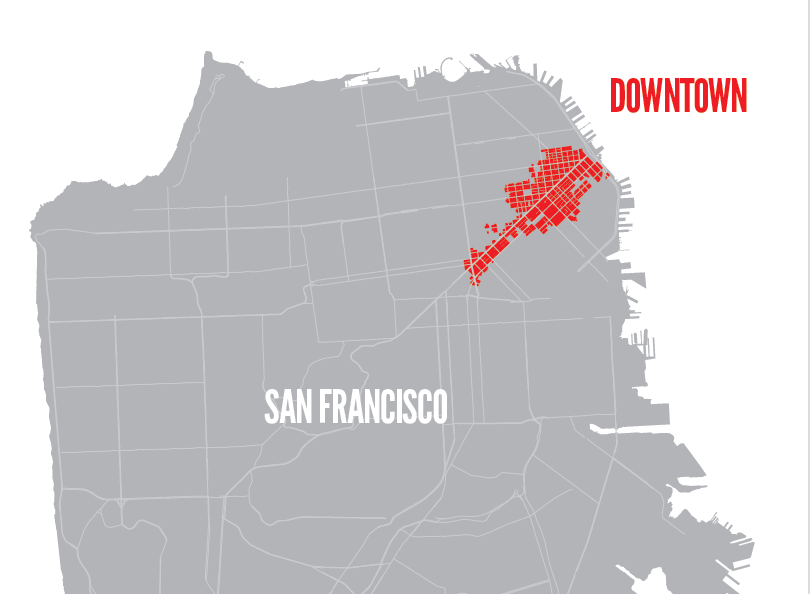 A core tenet of San Francisco's Downtown Plan states, "without sufficient and appropriate housing to serve new commercial development, local housing costs [will] increase, thereby compromising the vitality of downtown."
Or from the lead paragraph from the latest monitoring report for the Plan with respect to Housing:
"The Downtown Plan recognizes the effects that adding thousands of new jobs and millions of square feet of commercial space has on the demand for housing in the city. In addition to discouraging the loss of existing residential units in neighborhoods surrounding downtown to encroaching commercial uses, the Plan calls for increased housing production in and around downtown San Francisco, and suggests measures for new commercial development to cover some of the costs associated with producing new affordable housing."
There are currently 5,366 units of housing in the pipeline for San Francisco's downtown, which is roughly 10 percent of the 50,000 units in San Francisco's housing pipeline overall.
At the same time, the number of households demanding housing in downtown San Francisco is projected to increase by 32,000, or 31 percent, over the next 25 years, including an additional 4,700 households in the Transbay District alone. And they won't be residing on Transbay Block 5.