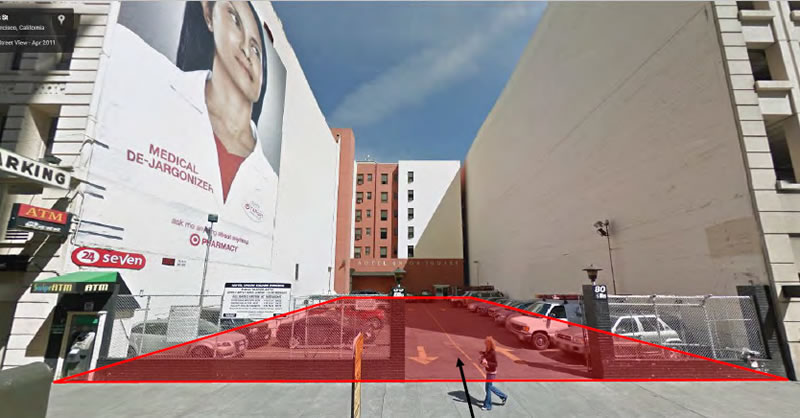 Highgate Hotels has purchased the parking lot at 72 Ellis Street and intends to break ground for an upscale 11-story hotel with 156 guest rooms "as soon as possible."
The site was first approved for development in 2001 but the project was waylaid by the dotcom collapse and decline in tourism following September 11th and then by "the collapse of the housing market and overall poor economic conditions" in San Francisco (which have since improved).
With the third extension of the original approval for the project set to expire on August 15 of this year, Highgate has engaged Handel Architects to refine and update the proposed design: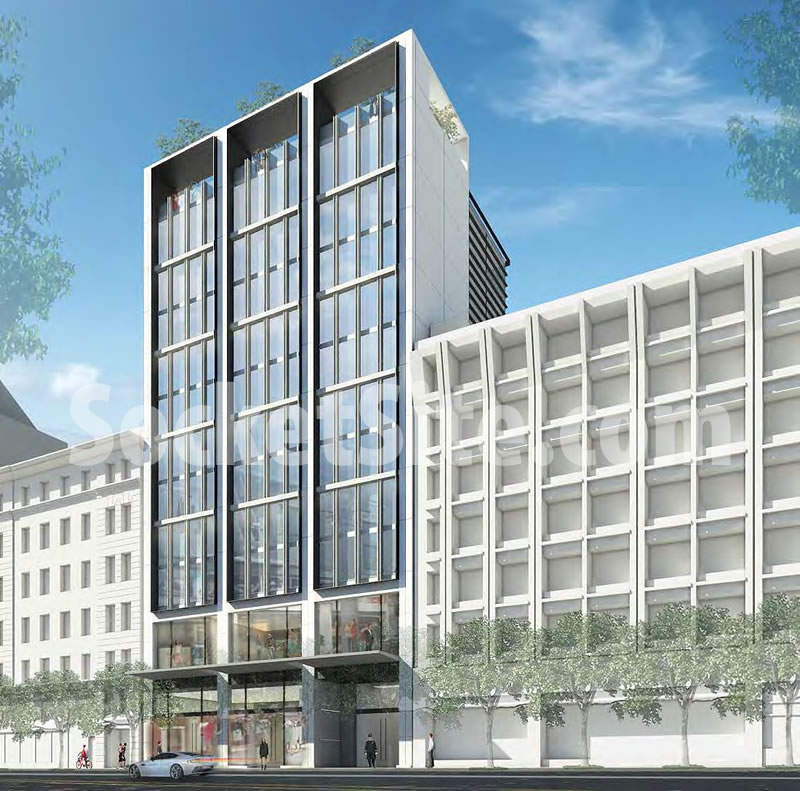 The updated project remains an 11-story building with 156 tourist guest rooms. The project would concentrate commercial retail use on the bottom two stories of the building, with a hotel entrance located in the far right bay of the façade.

The hotel is planned with a lobby and fitness area on the second floor.  Floors 3—11 would contain hotel rooms with a rooftop viewing terrace above…[and] the project does not include any off-street parking.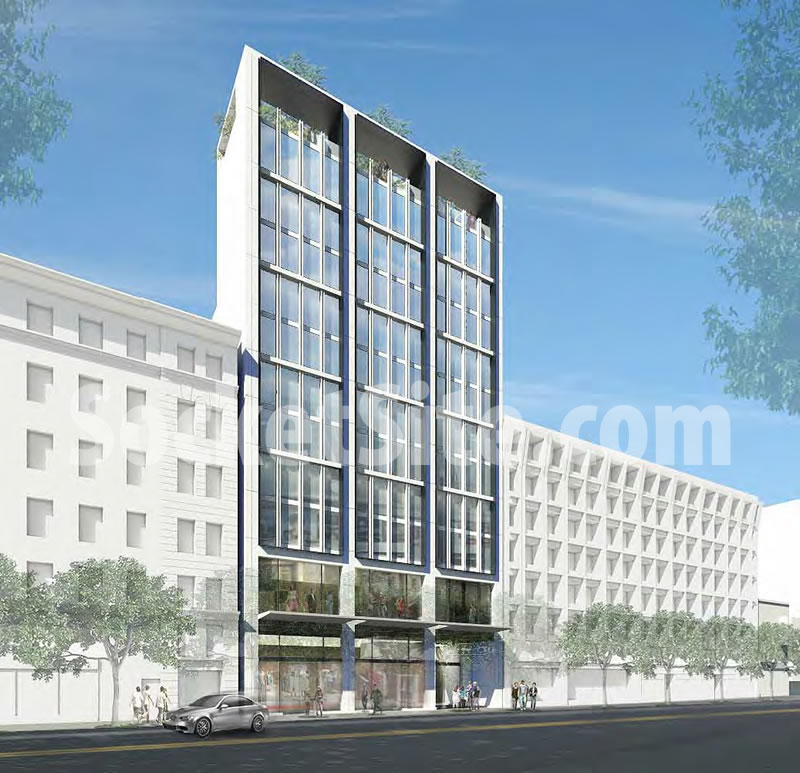 As a condition of the project's original approval, the hotel's final design was subject to review.  And according to Planning, "the final design of the updated project is appropriate for and consistent" with the Kearny‐Market-Mason‐Sutter Conservation District in which it is to be built and should soon rise.
When the project was approved in 2001, the annual hotel occupancy rate in San Francisco was 61.5%.   The hotel occupancy rate in San Francisco was 84.1% last year.