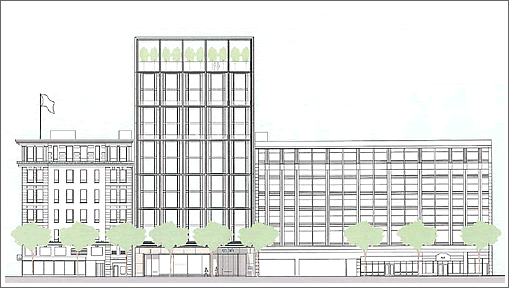 First approved for development over a decade ago with plans for an 11-story hotel and restaurant to rise on the little downtown parking lot at 72 Ellis Street, the owners of the parcel were given until 2004 to start construction on the site: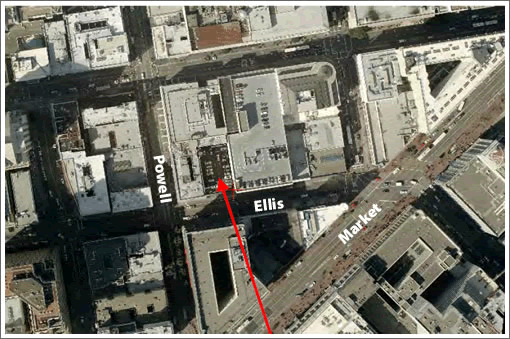 In the wake of the dot-com collapse and decline in tourism following September 11th, the approved performance period was extended from 2004 to 2007, at which point "the collapse of the housing market and overall poor economic conditions" led the Planning Commission to extend the performance period until 2010.
Having yet to start construction much less secure permits for the project, but wishing "to preserve the opportunity to construct the project given the current state of the economy," the owners of the lot are now seeking a third three-year extension which would preserve their option to develop the lot until August 15, 2016.
"Given the age of the original entitlements and the number of previous extensions," however, San Francisco's Planning Department is recommending the Planning Commission limit the term of the requested extension to one year (to August 15, 2014).