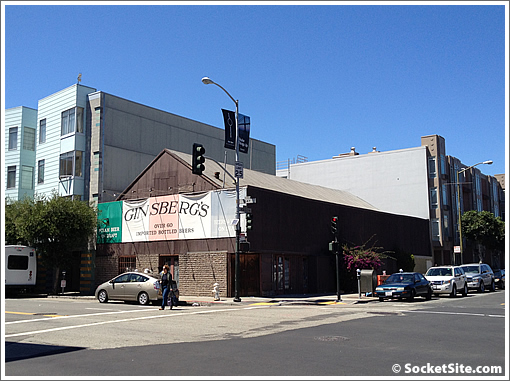 Constructed in 1906 and empty since Ginsberg's Dublin Pub vacated a few years ago, the owners of the one-story building on the northwest corner of Bay and Mason are working on plans to raze the building and build a boutique hotel on the site.
The proposed four-story hotel has been designed with 15 rooms with two roof decks for guests. No parking would be provided on-site. And with a bit of retail space on the ground floor, the new building would rise a total of 40 feet in height.
Having been constructed over 50 years ago, a Historic Resource Evaluation will need to be prepared for the existing building at 400 Bay before it may be razed. And of course, there's always a chance a neighbor or two might Howl.