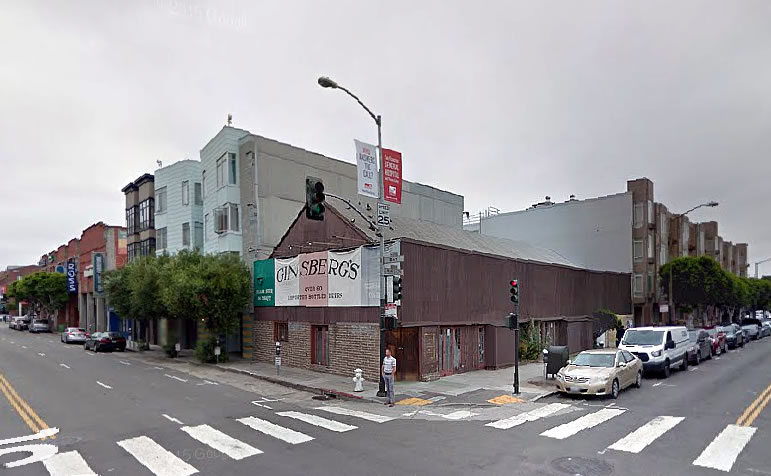 Plans to raze the shuttered Ginsberg's Dublin Pub on the corner of Bay and Mason, and build a boutique four-story hotel on the site, are moving forward and the project has been dubbed "Rainflower."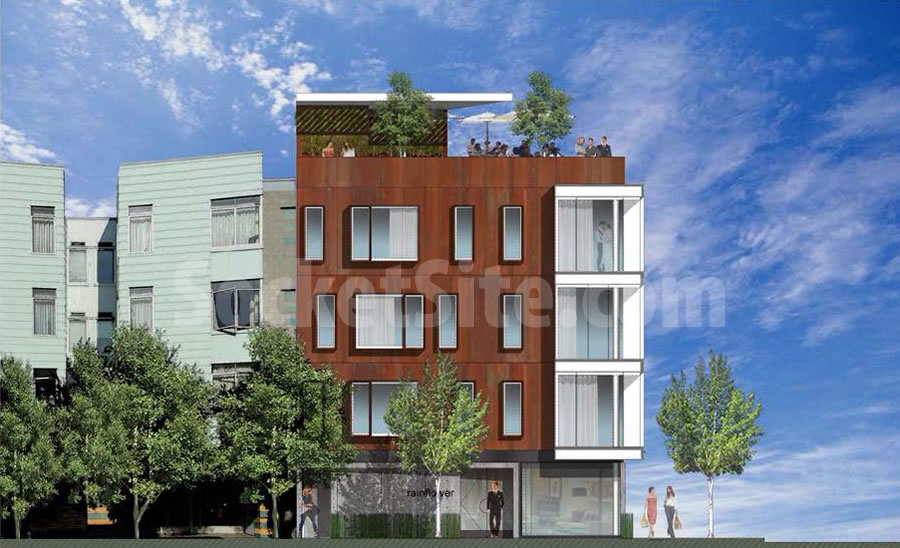 As designed by NC2, the proposed development which borders North Beach and Fisherman's Wharf includes 13 hotel rooms over 2,000 square feet of retail/event space on the ground floor and basement levels. The plan doesn't include any parking.
The roof is proposed to be finished with a 2,000-square-foot deck, primarily for use by hotel patrons but also to host private events. A setback area on the second floor would provide an additional 900 square feet of outdoor space.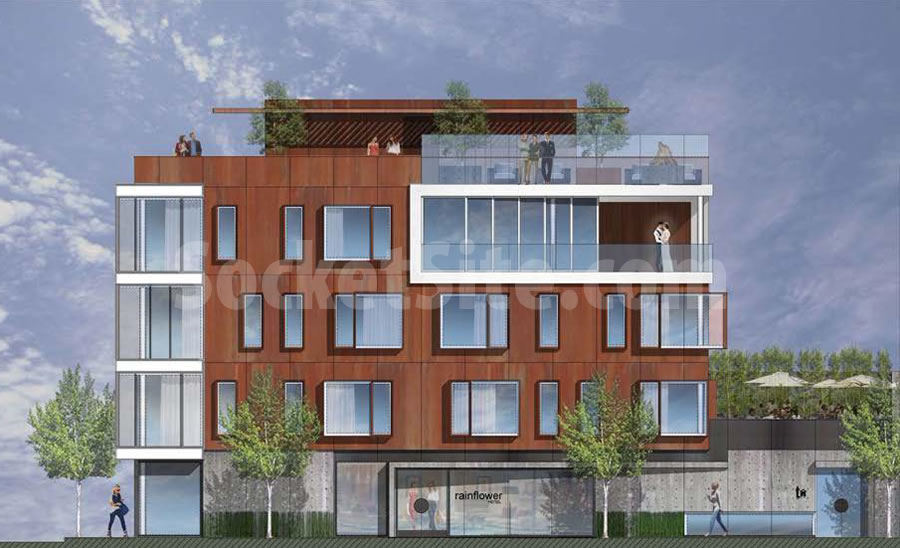 As we first reported about the proposed project back in 2013, "having been constructed over 50 years ago, a Historic Resource Evaluation will need to be prepared for the existing building at 400 Bay before it may be razed."
The preliminary evaluation for the project, which was just completed, doesn't raise any red flags.  But once again, there's always a chance a neighbor or two might Howl.