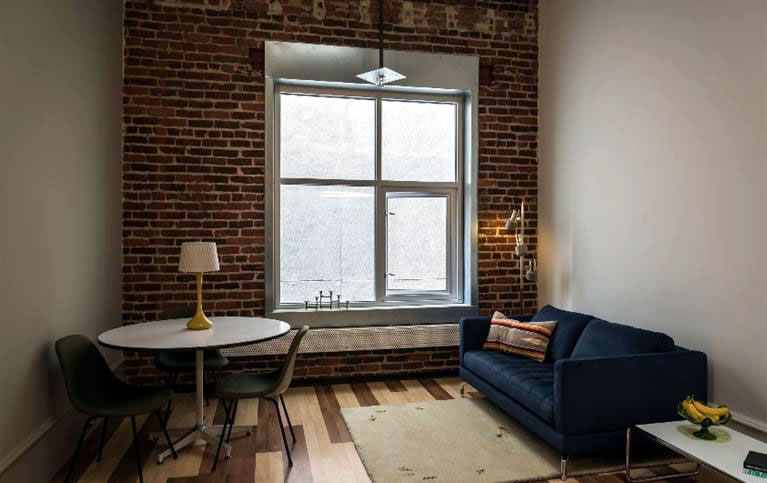 Get ready for the "OMG" headlines, stories and exclamation points as a 275-square-foot studio in San Francisco is in contract with a list price of $450,000!  Yes, that's over $1,600 per square foot!  And it might even sell for over asking!
Of course, having originally been listed for $485,000 (versus priced at 50 percent below comparable sales in order to generate traffic, a bidding frenzy and perhaps some press), the sale of 83 McAllister Street #511 will likely close escrow with a contract price below its original list.
Regardless, a sale at its reduced ask would represent total appreciation of 15 percent over the past eight years for the Book Concern Building condo which was purchased for $391,000 in May of 2007 having been listed for $407,000 in 2006.  That's a compound rate of appreciation of 1.8 percent per year.
We should also note that while the legal square footage of the condo is only 275 square feet, which is 16 square feet smaller than the 291-square-foot "smallest condo in San Francisco" which made headlines when it sold for $415,000 last month, the legal square footage of the Book Concern studio doesn't include its sleeping loft which is technically "storage" space.  But hey, why let those kinds of insights get in the way of an attention grabbing headline or story.
And while 275 square feet might seem small, keep in mind that there are a couple hundred condos in San Francisco which are all legitimately smaller and more are on the way.