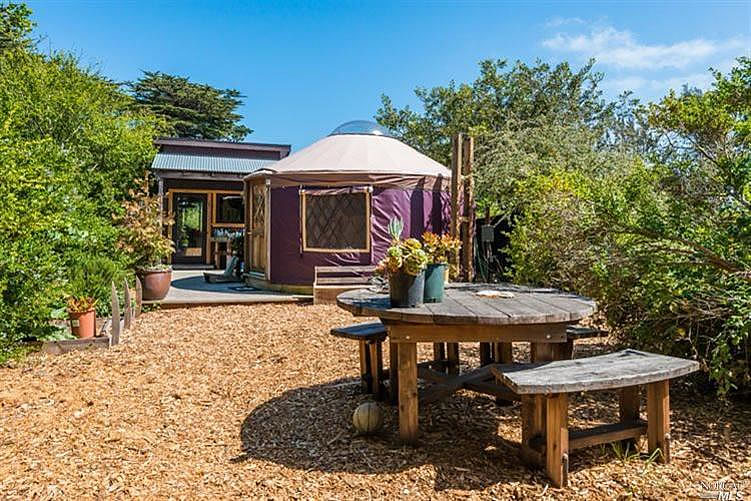 For $3.375 million you can own a rather nice yurt on two-and-a-quarter acres of land in Bolinas.
Okay, so there's also a rather nice three-bedroom "eco home" that's solar powered, with a southwestern exposure overlooking 40 acres of natural open space, on the property at 160 Overlook Drive as well.
Not to mention a two-car garage and detached office.
And yes, the local agent's name is Flower.