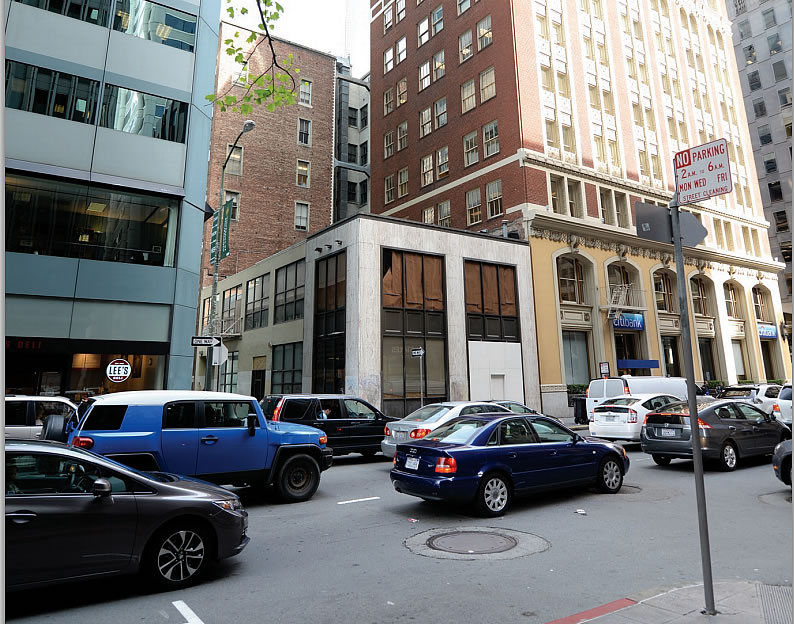 As we noted yesterday and a few years ago as well, the 220 Battery Street site upon which a two-story office building current sits, and upon which a modern three-story residential addition is now proposed to be built, is zoned for development up to 300-feet in height.
And while the parcel size is only 2,670 square feet, which might cause some to assume it's way too small to ever support a tower, we now turn your attention to the rendering for the 600-foot tower that's being built at 303 East 44th Street in New York: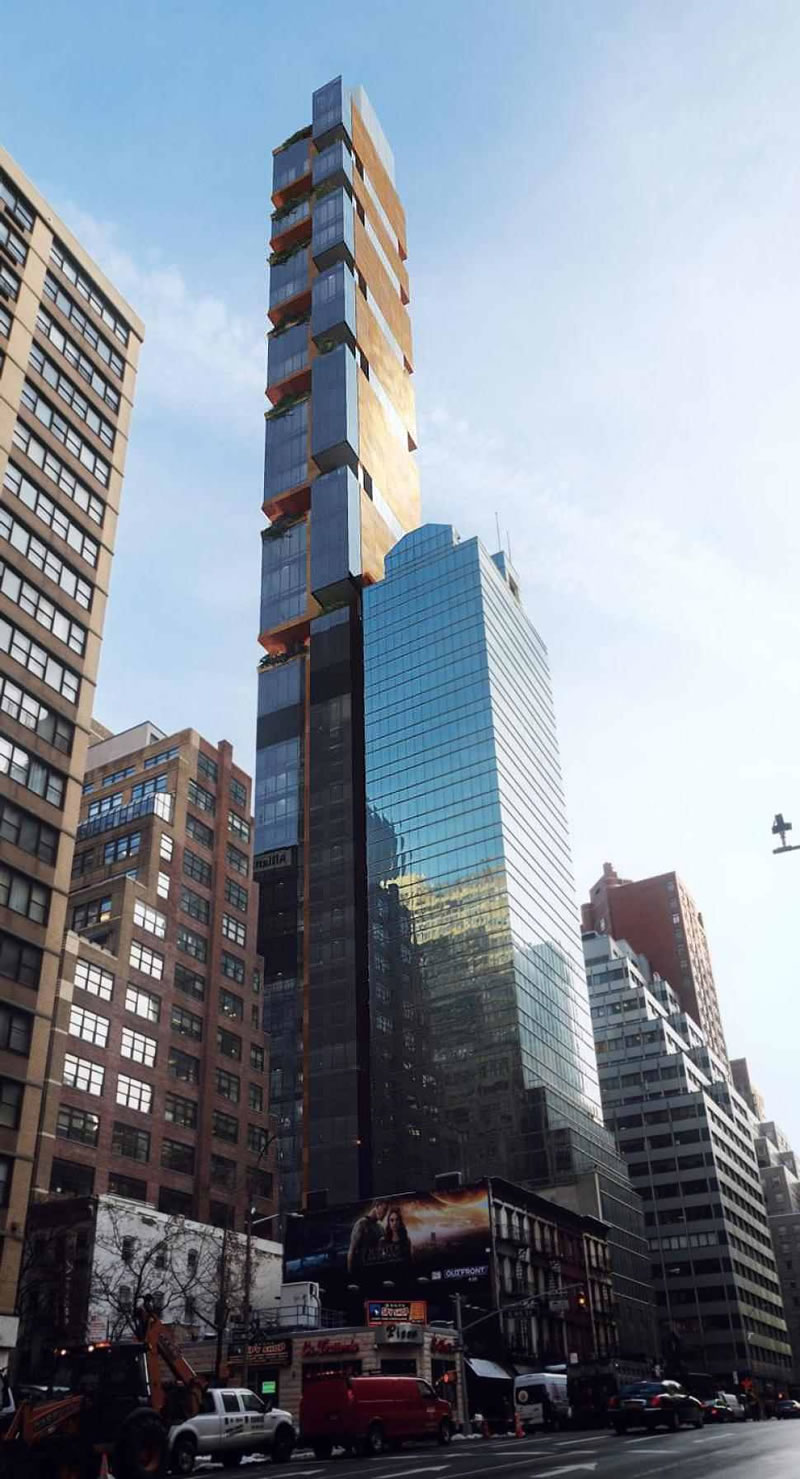 As designed by ODA Architecture, the 41-story tower includes 44 residential units with multiple 16-foot-high gaps in the façade for canopied gardens wrapping around the tower's core.
And the so-called pencil tower's floor plates will measure 2,600 square feet, 70 square feet smaller than the footprint of the parcel at 220 Battery Street above.