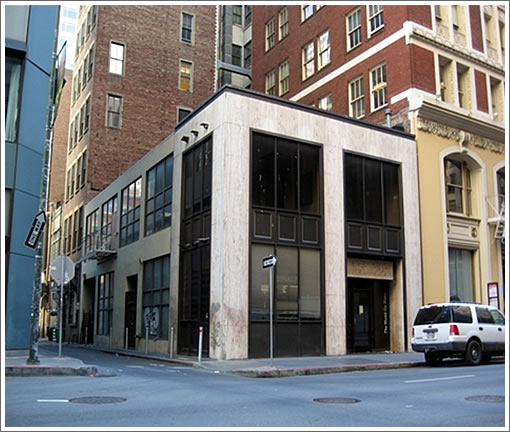 The little building at 220 Battery Street is owned by the Japanese company Kokubu Kensetsu Kogyo. And in the words of a plugged-in tipster, the building has been more or less "used as a public toilet since FedEx moved out."
Currently under renovation, it's not a new tech company that's moving in. In fact, they're converting the space from office to retail. And if our tipster is correct, it's a 7-Eleven that will fill the space and pump out copious amounts of snacks, sugar and caffeine.
There are over 1,700 7-Elevens in Tokyo and more stores in Japan (roughly 13,000) than in any other country. We counted fourteen in San Francisco.