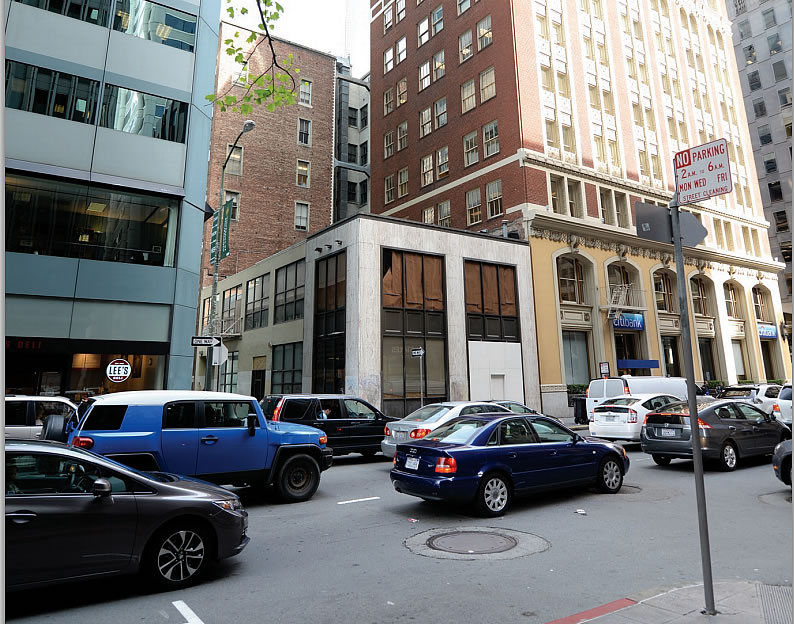 The owner of the little two-story office building at 220 Battery Street has engaged Winder Gibson Architects to design a modern three-story addition, with two urban townhomes, to rise over the existing Financial District structure.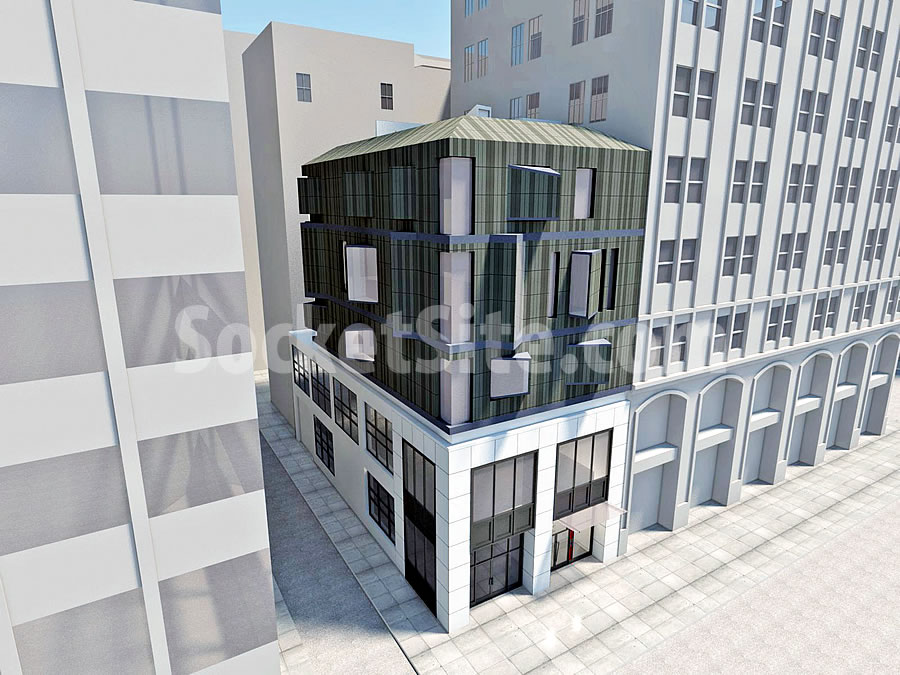 As designed and recently submitted to Planning for review, the two proposed units would measure roughly 2,500 square feet apiece, not including the two private roof decks.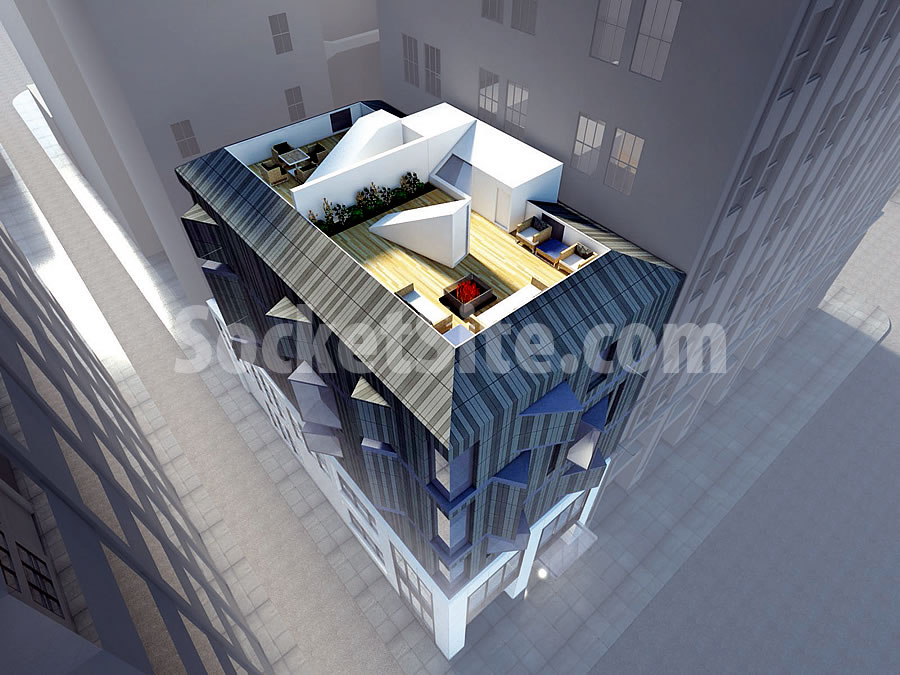 And as we noted back in 2012 when the Battery Street building was being renovated and plans for a 7-Eleven to fill the retail space were in the works but never materialized, the 2,670-square-foot site is zoned for development up to 350-feet in height.
UPDATE: So, you think this site is simply too small for a tower?