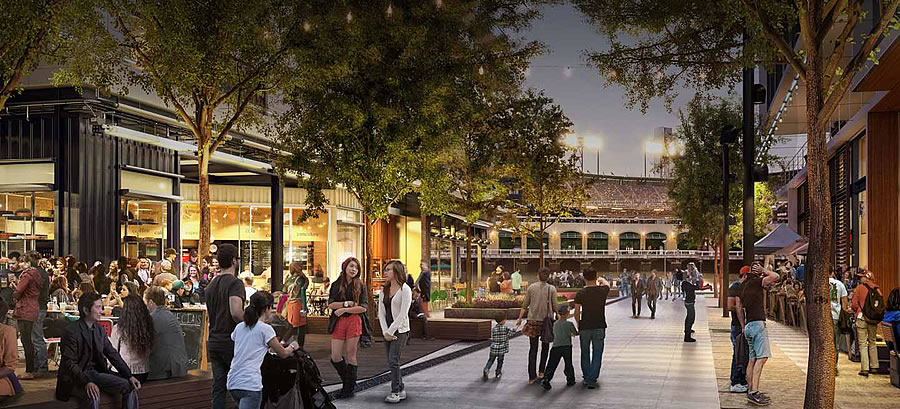 The San Francisco Giants have reduced the building heights and increased the percentage of affordable housing units for the proposed 28-acre Mission Rock development to rise on the Giants' current parking Lot A.
The revised plan still includes around 1,500 apartments, but 33 percent of the rentals are now proposed to be designated as "below market rate" units, up from 15 percent as originally proposed.
And according the Chronicle, the height of the tallest building, which would rise adjacent to the development's central Mission Rock Square, has been dropped from 380 to 240 feet.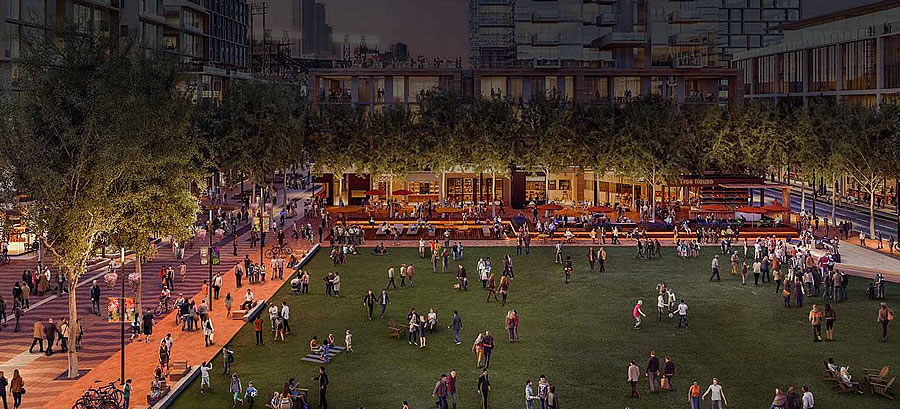 Phase 1 of the development would include the building of a 2,300 space parking garage at the corner of Third and Mission Rock.  And the plans for Anchor Brewing to takeover Pier 48 remain in place.
Once fully developed, the Mission Rock development would include a total of 1.5 million square feet of commercial space along with eight acres of parks, plazas and open space.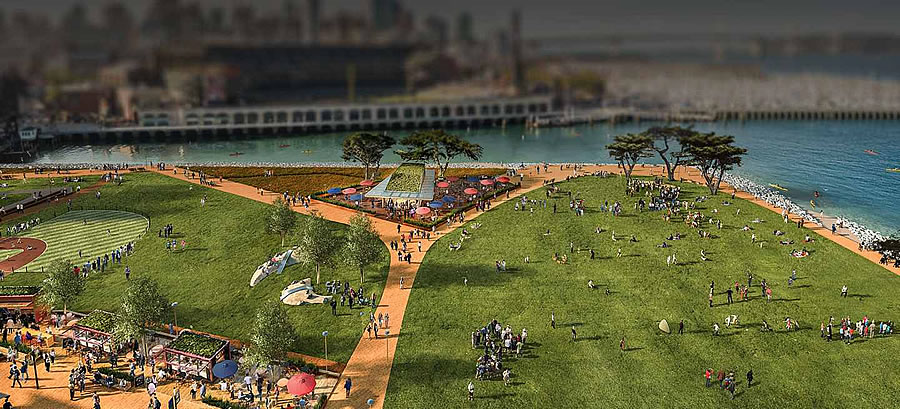 The paperwork for the required ballot measure to support the Giants' Mission Rock development, which would be built upon Port land (Seawall Lot 337), is slated to be submitted to the City this afternoon.
UPDATE: With 16,524 signatures delivered to the Department of Elections and since verified, the ballot measure to allow the Giants to redevelop AT&T Park's Parking Lot A as "Mission Rock" has qualified for the November election.