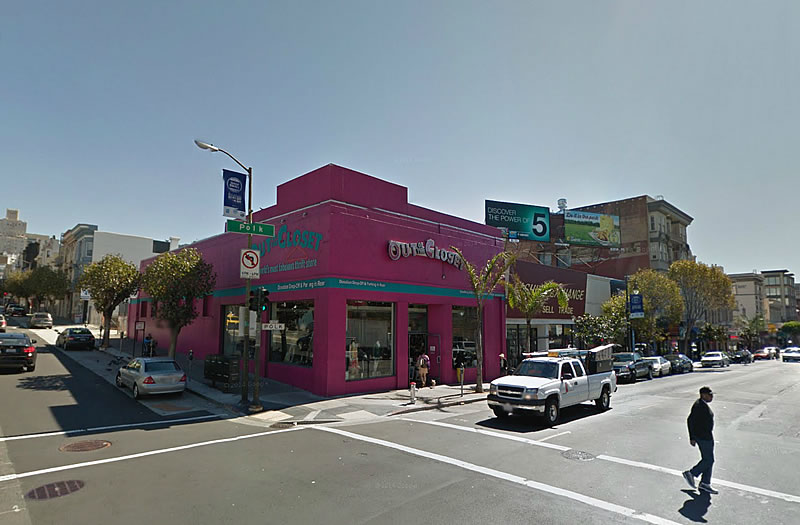 The designs for a seven-story Polk Gulch building with around 50 condos over four ground floor retail spaces to rise on the southeast corner of Polk and California are working their way through Planning.  The development would result in the Polk Street Boxing Gym, Fashion Exchange and Out of The Closet Thrift Store buildings being razed.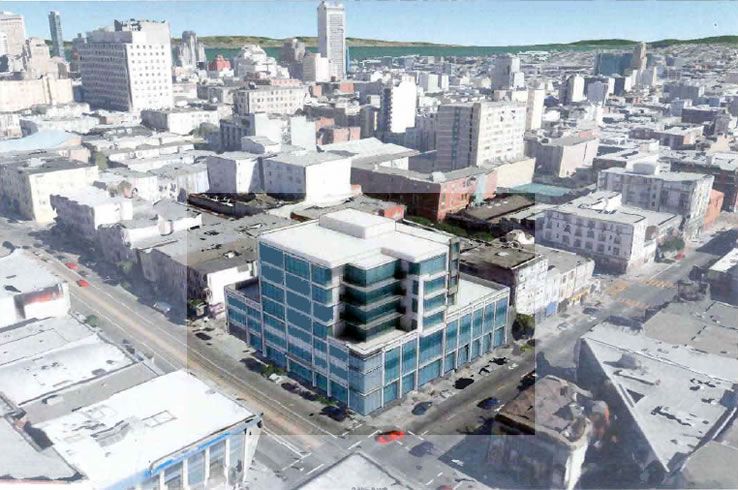 As we noted when we first revealed the preliminary plans for the 1567 California Street project, while San Francisco's Planning Department supports the scale of the project overall, it is pushing for more of the mass to be "shifted towards California Street as the street is wider and lined with taller buildings."
The site is zoned for development up to 80 feet in height (as is the Crustacean site across Polk).