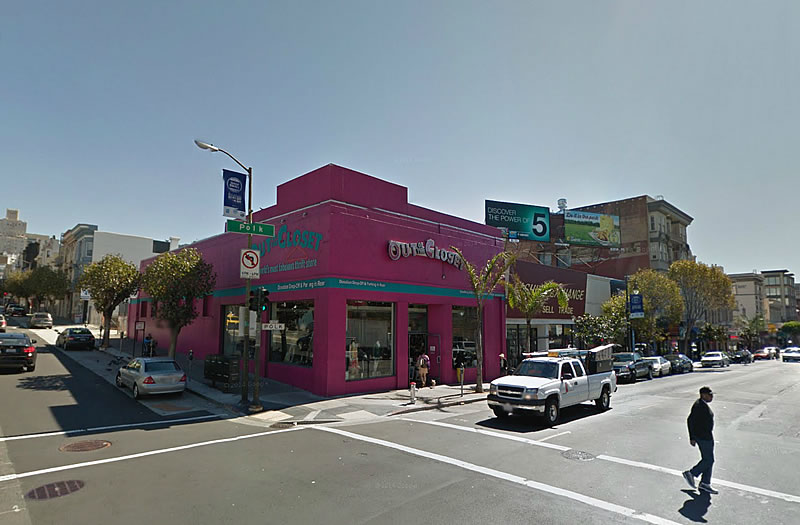 The Polk Street Boxing Gym has been shuttered. The Out of The Closet Thrift Store and adjacent Fashion Exchange should soon follow suit. And if approved at the end of this month, a seven-story building with 63 condos over 8,000 square feet of new retail space and an underground garage for 41 cars will rise up to 80-feet in height on the southeast corner of Polk and California.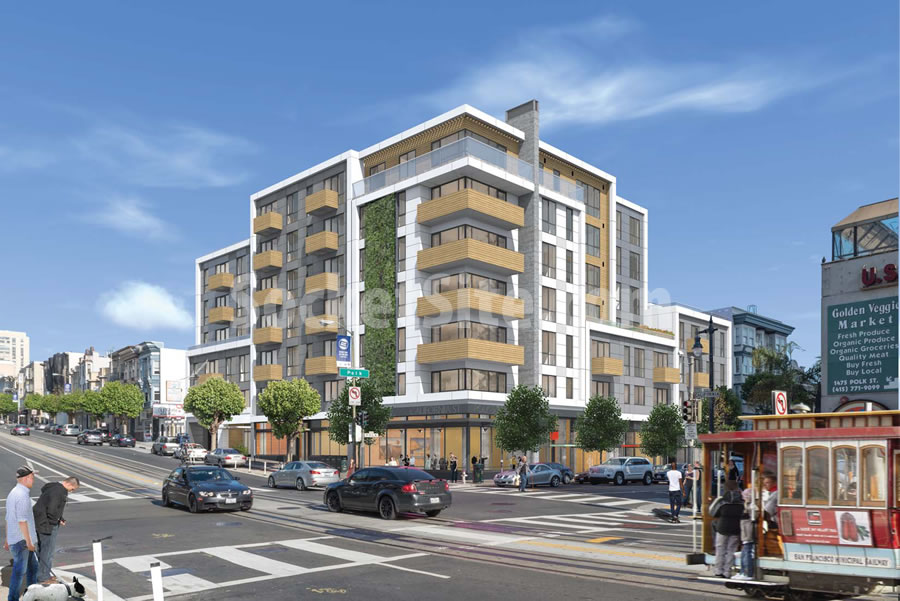 As we noted when we first revealed the preliminary plans for the 1567 California Street project last year, while San Francisco's Planning Department has long been in support of the overall scale and density of the development, it was pushing for more of the mass to be "shifted towards California Street as the street is wider and lined with taller buildings."
And the project team and architects have complied.