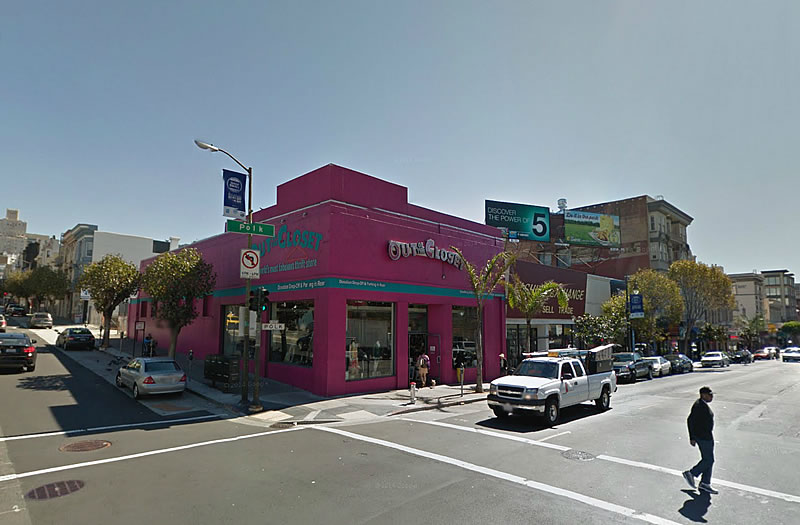 Plans to raze the Polk Street Boxing Gym, Fashion Exchange and adjacent Out of The Closet Thrift Store buildings on the southeast corner of Polk and California Streets are being reviewed by Planning.
As proposed, the two-story buildings would be demolished to make way for a new seven-story Polk Gulch development with 47 condos over new retail on the ground floor and an underground garage.
From the Planning Department with respect to their early thoughts about the development:
The Planning Department supports the overall scale of the project at this important transit dense intersection but prefers that the larger bulk of the massing be shifted towards California Street as the street is wider and lined with taller buildings.

The Planning Department also would like to see the project support and help define the existing midblock open space on the rear corner of the property [Editor's Note: Out of the Closet's current parking lot] by providing a significant setback at the upper levels [of the proposed development].
An environmental study for the development, the next step towards seeking an approval, is underway.