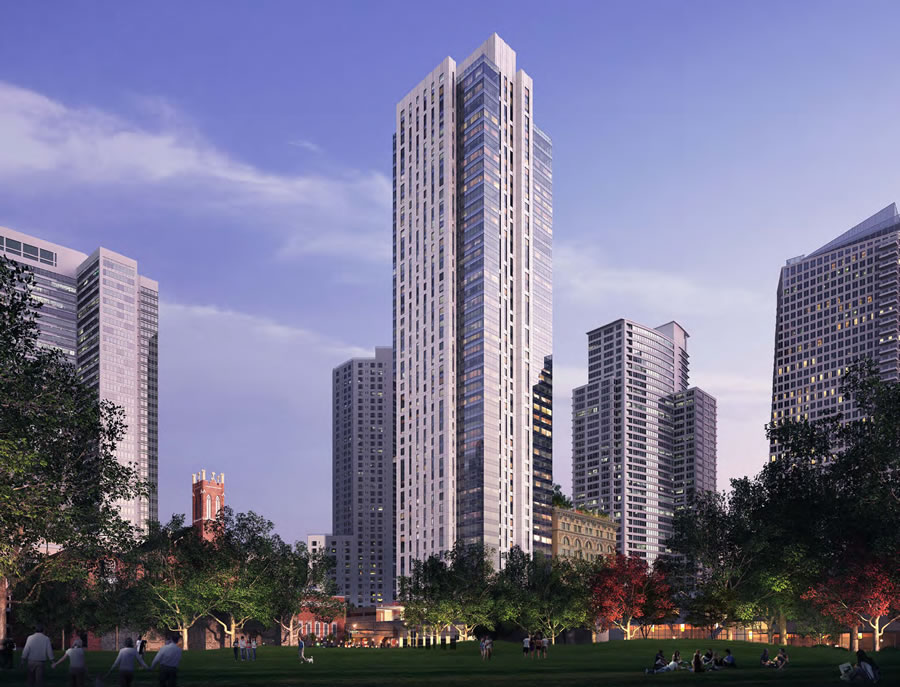 The detailed project schedule for Millennium Partners' tower to rise up to 510-feet in height at 706 Mission Street has been set and Webcor has initiated the bidding process for contractors to participate in the $305 million development which was designed by Handel Architects.
Site prep for the project, which includes the redevelopment of the adjacent Aronson Building, is currently scheduled to begin mid-July with construction commencing in September.  The development's tower crane is scheduled to arrive next May.
And if all goes as planned, Millennium Partners' 706 Mission Street project should be finished by the end of 2018 with the first occupants expected to start moving in around six months earlier and San Francisco's new Mexican Museum designed by Ten Arquitectos at its base.
A group of neighbors in the adjacent Four Seasons Residences, an earlier Millennium development, are suing to limit the tower to 351 feet in height, an effort which so far has been rejected by the courts but remains on appeal.  The Four Seasons is 430 feet tall.