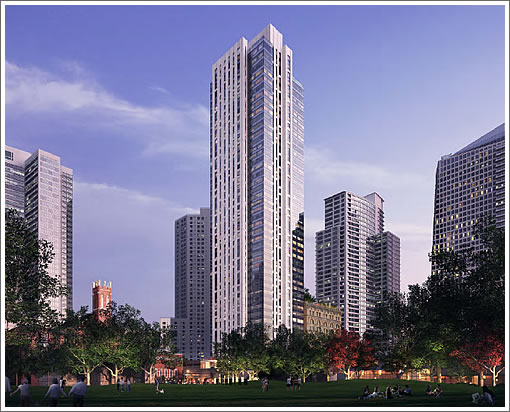 With San Francisco's Planning Commission having cleared the way for Millennium Partners' proposed 706 Mission Street condo tower and Mexican Museum to rise up to 510 feet, 40 feet fewer than originally proposed, a group of homeowners from the adjacent Four Seasons Residences are preparing a ballot measure in an attempt to either block or significantly shorten the proposed building.
According to the San Francisco Business Times, the ballot measure being drafted by "The Friends of Yerba Buena" would attempt to strengthen the existing Proposition K which limits the casting of net new shadows on city parks but currently allows city commissions leeway in deciding whether or not a new building's shadows should be allowed.
The proposed 706 Mission Street tower would cast a bit of new morning shadow upon San Francisco's Union Square, but the City's Recreation and Park Commission agreed to exempt the tower from the restrictions of Proposition K, ruling that the impact of the new shadows would not be adverse to the use of the park.
Taking exception to accusations that they're simply trying to protect their views, the group of homeowners claim not to be opposed to the new tower, simply to its impact on Union Square, and would apparently support the tower if it only rose to 351 feet in height.
The Four Seasons is 430 feet tall (click image below to enlarge):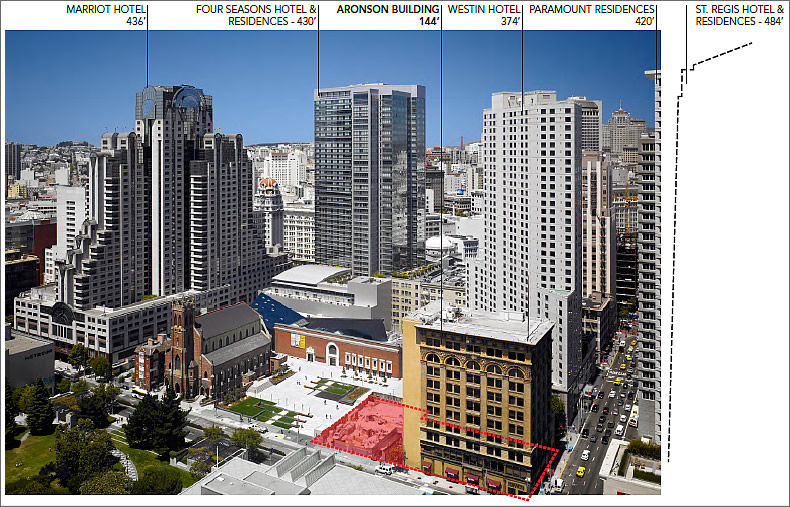 Do keep in mind that the 706 Mission Street site is currently zoned for up to 400 feet but the Planning Commission is recommending an up-zoning for the parcel and that a strengthening of Proposition K to disallow any new shadowing of a park, regardless of severity, would apply to any new development in the city, not simply 706 Mission.