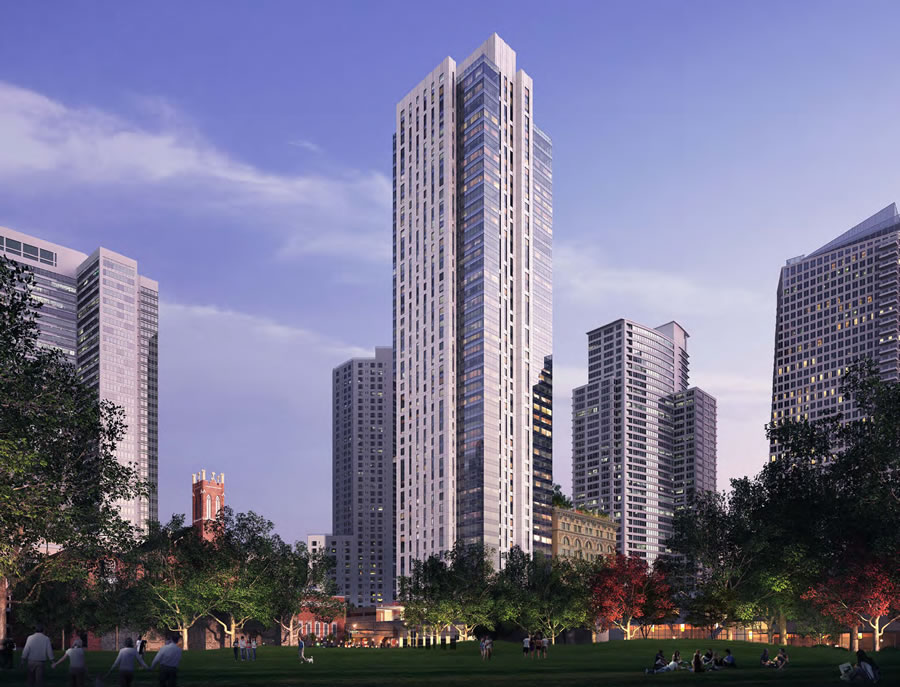 Waylaid by a pair of lawsuits filed by a group of neighbors in the adjacent Four Seasons building at 765 Market Street, a settlement has been reached to allow Millennium Partners' tower to rise up to 510-feet in height at 706 Mission Street and the building permit for the $305 million project has been issued with the permit to start excavation in the works.
As part of the settlement, Millennium Partners will donate $100,000 to the City to offset the costs of installing a new crosswalk at Third Street and Stevenson and revising the signal timing on Third, assuming the improvements for the residents of the Four Seasons, and others, are approved.
The neighbors, who live in a building that's 430 feet tall, had originally sued to limit the new building to 351 feet in height.
Primarily designed by Handel Architects, the 706 Mission Street project includes the redevelopment of the adjacent Aronson Building and San Francisco's new Mexican Museum, designed by Ten Arquitectos, at its base.