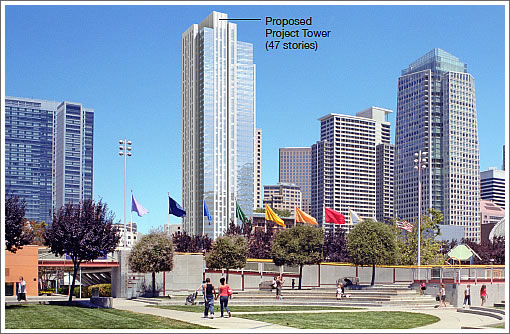 As plugged-in people know, the proposed 550-foot tower to rise at 706 Mission Street would house the Mexican Museum on floors one to four with 43 floors of residential above.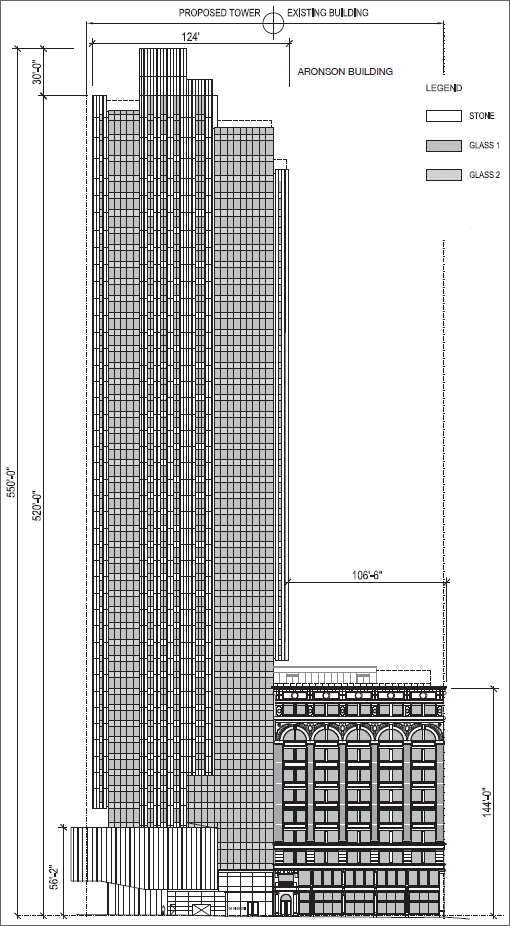 The base of the building would cantilever slightly over Jessie Square at the third and fourth floors and employ a glazed aluminum curtain wall system "articulated with vision, masonry, metal, and/or spandrel panel façade elements."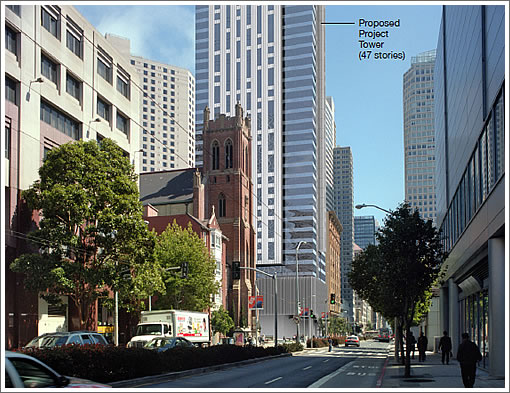 Plans for the adjacent historic Aronson Building call for new retail and restaurant space on the ground floor with museum space on the second and third floors and either residential or office space on floors four though ten.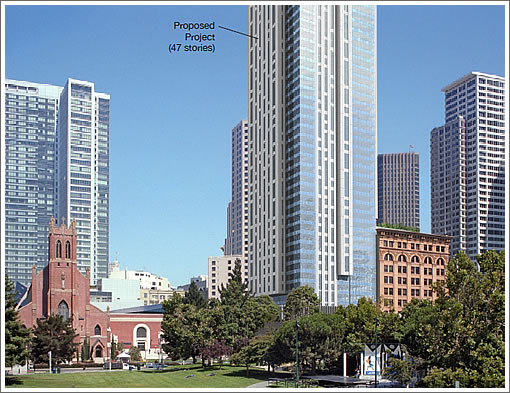 With respect to parking, the existing Jessie Square Garage would be converted from publicly to privately-owned to provide parking for the project with 260 spaces for tower residents and 210 spaces on the upper two levels remaining available to the public.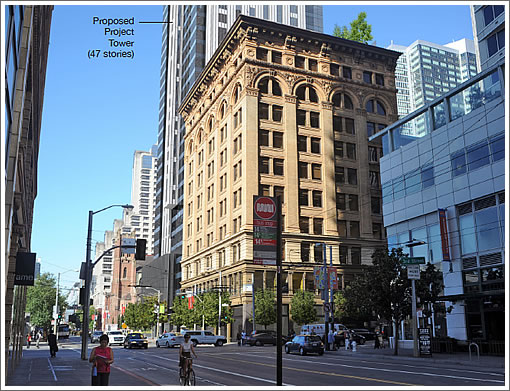 Currently zoned for 400-feet, the project will require a zoning map amendment to see its full potential versus being cut short. Assuming an amendment, a determination that new shadows cast on Union Square are not adverse will be required as well.
The shadow calculations prepared for the proposed project indicate that it would cast net new shadow on Union Square during the morning hours from early October through early November and from early February through early March. The proposed project would not cast net new shadow on Union Square after 9:30 AM on any day during the year.
On an annual basis, the proposed project would cast 337,744 sfh of net new shadow on Union Square, which would be an increase of about 0.22 percent relative to the existing annual shadow on the park. This amount of net new shadow would exceed the remaining shadow budget of 323,123 sfh of shadow that could be cast on Union Square by proposed future development projects.
Assuming amendments and approvals this year, construction of the proposed project would take 36 months, cost an estimated $170 million, and ready for occupancy in late 2015 or 2016. As always, we'll keep you posted and plugged-in.
∙ Sneak Peek: 706 Mission Tower Design And Aronson Building Rehab [SocketSite]
∙ Sue Hestor Seeks To Stop Transit Center Tower Development Short [SocketSite]