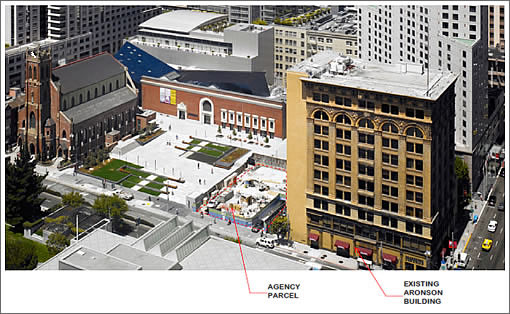 On Wednesday, San Francisco's Architectural Review Committee will review and comment on the proposed rehabilitation and integration of the Aronson Building at 706 Mission into the 550-foot-tall tower slated to rise on the 25,000 square foot parcel next door.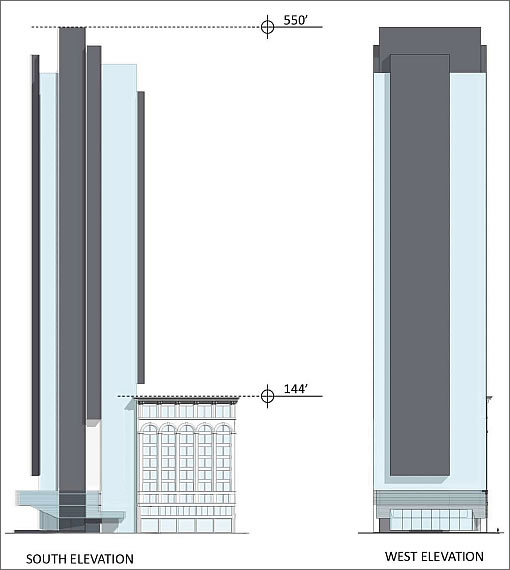 As proposed, the 47-story tower being designed by Mexican architect Enrique Norten and Glenn Rescalvo of San Francisco's Handel Architects will contain up to 215 condos over a three-floor Mexican Museum and ground floor retail/restaurant space.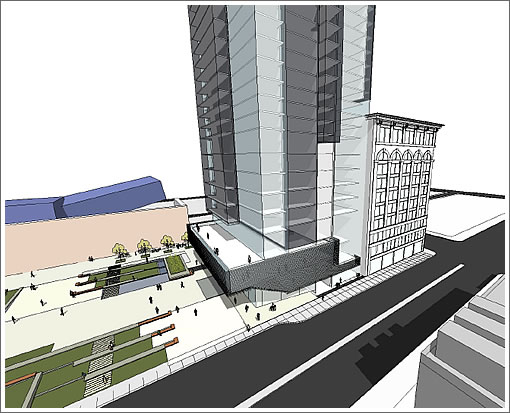 While simply conceptual elevations at this point, we're digging the direction the tower design is headed. And with respect to the proposed rehabilitation of the existing Aronson building, we're big fans of the proposed redesign for the building's north façade.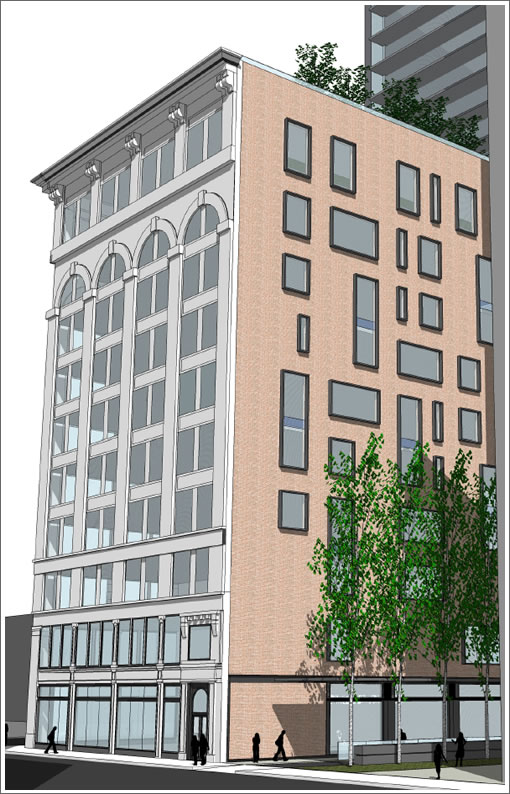 As said north (and east) façade of 706 Mission currently appears: