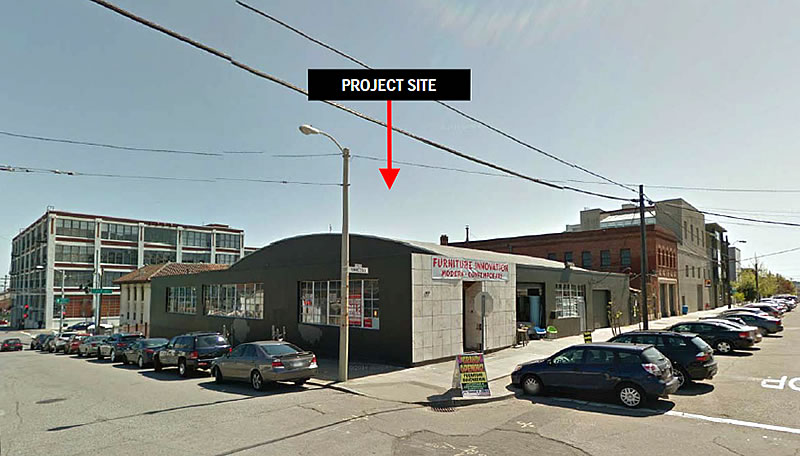 The designs for the proposed Dogpatch development to rise on the southeast corner of Tennessee and 20th Streets, behind the former Police Station at 2300 3rd Street and adjacent to the former Fire Station at 909 Tennessee, a building which was purchased by a plugged-in reader a few year back, have gone through another round of refinements as requested by the Planning Department.
As proposed, the existing one-story Furniture Innovation warehouse and showroom building at 901 Tennessee Street, a non‐contributing building within the Dogpatch Landmark District, will be razed in order to make room for the new four-story building which includes 44 dwelling units – a mix of 3 studios, 23 one-bedrooms, 15 two-bedrooms, and 3 three-bedrooms – over an underground garage for 33 cars.
And as refined by Workshop 1 "to reinforce [its] compatibility with the surrounding district," the façade of the building has been finished with a mix of painted wood, concrete-finished cement plaster, and anodized black windows.